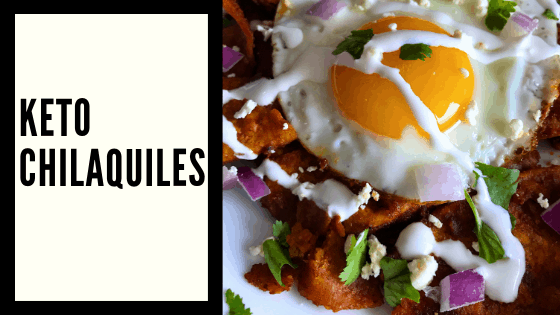 Chilaquiles are a true epicurean delight. Complex and varied ingredients combine to produce the perfect mix of sumptuous flavors. The base ingredient of chilaquiles is the corn tortilla, which as you can imagine, packs a ton of carbs. To make keto chilaquiles, we will need low carb corn tortillas.
This is the essential ingredient in our keto chilaquiles recipe. Corn is mixed with low carb nopal (cactus) flour to make a low carb corn tortilla base. You get real corn flavor, but with much less carbohydrate content!
We use these Susalia tostadas because each tostada is only 2g net carbs and are super thin and crispy. They soak up all the salsa flavor and yet still retain some of the crispiness. Trust us…these are delicious!!!
NOTE: In all other countries (except the USA) the nutritional labels already remove the fiber from the total carb meaning the label below the TOTAL CARBS is also the NET CARBS. 6 Total/Net Carbs per 3 Tostadas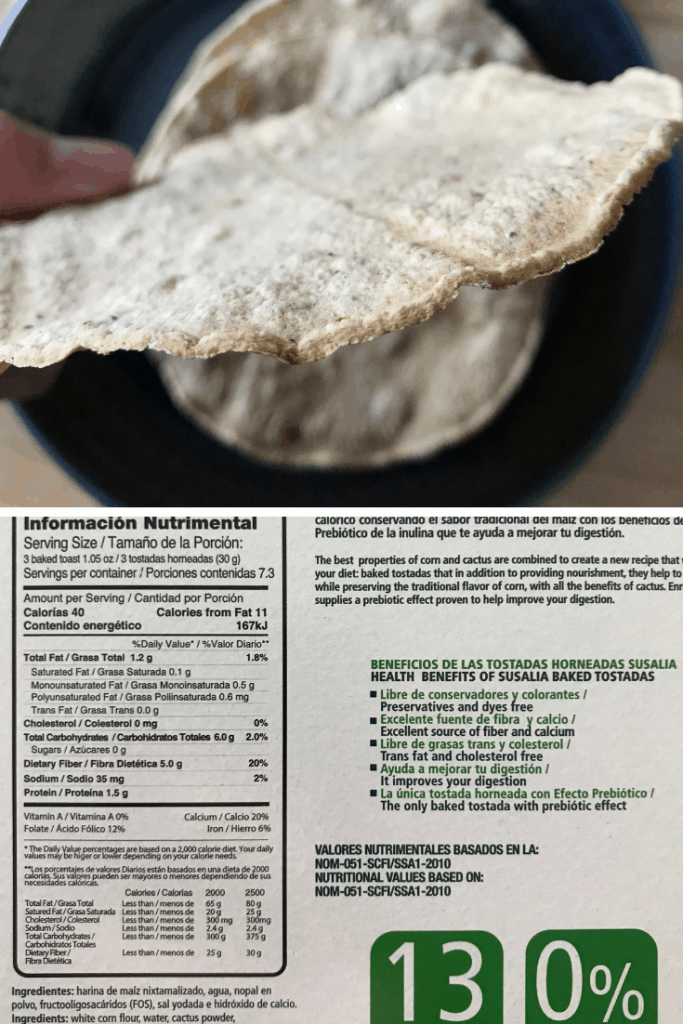 Using roasted salsa is crucial. The roasted flavor is perfect for chilaquiles and adds that special touch to take the overall flavor to the next level. Also, the thicker the salsa the better, but just remember to check the nutrition to ensure the salsa is low carb. We stick to 1-2g net carb per 2 Tablespoon.
We love El Gallo Red Salsa which is tasty, low carb and perfect for keto chilaquiles.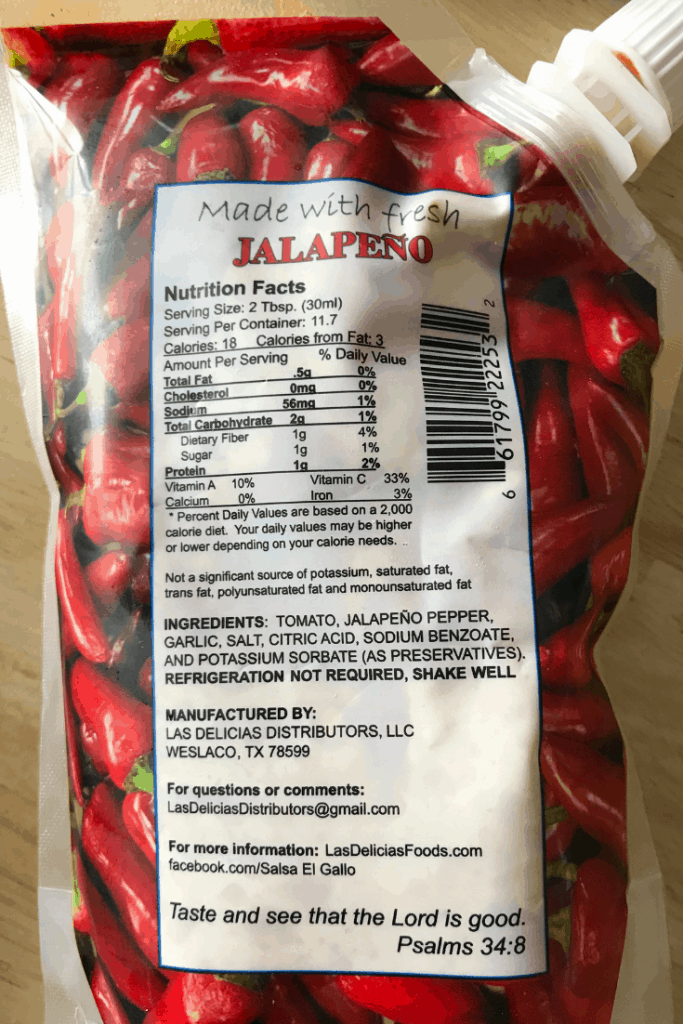 Eggs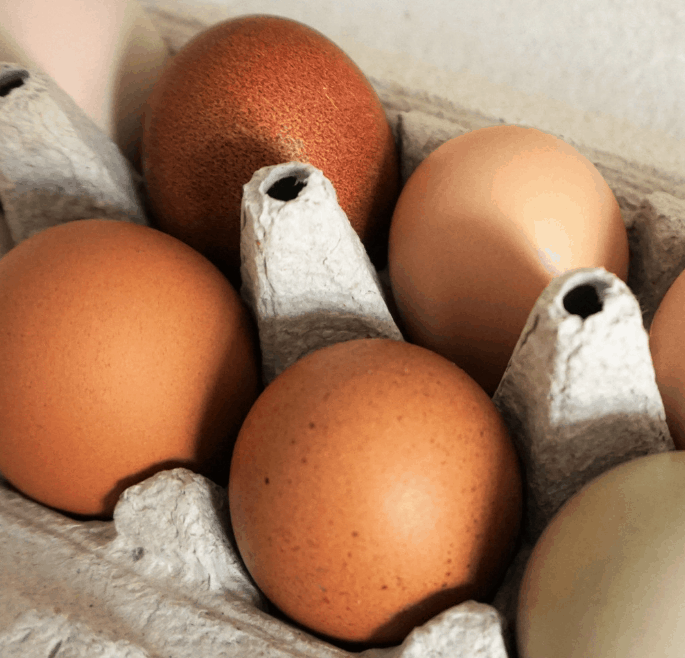 Grass fed eggs (omega 3 eggs) are always great for people on keto diets who eat more omega 6 (polyunsaturated fatty acids) via nuts, seeds, non-organic cheese and vegetable oils. If you can, find pasture-raised, organic eggs and fry them in grass-fed butter or avocado oil.
The flavor of the avocado makes the tortillas so much richer in flavor. The tostadas are baked, so it's important to add in some good fat for taste.
That's it! With these simple ingredients, you can make quick and simple chilaquiles that hits the spot.
Low Carb Chilaquiles Extras
Mexican Crema – if you can find a very natural brand, Mexican crema is silkier than sour cream. It's the perfect complement to mexican food. If you can find the Los Altos brand, it is very delicious and natural. AND less than 1g net carb per serving!
Black Soy Beans – Black soy beans taste exactly like normal black beans but with significantly fewer carbs. Only 1g net carb per serving!
Cilantro – It's not just for show! Cilantro provides an essential flavor and fragrance!
Red onions – These are perfect because they are slightly sweet, and add a nice crunch! And less than 1g net carb per tablespoon.
Avocados – Chopped avocados go perfectly with these flavors to add a fresh, yet rich and fatty flavor! And around 1g net carb per 1/2 cup.
Our Keto Chilaquiles Recipe
Enjoy!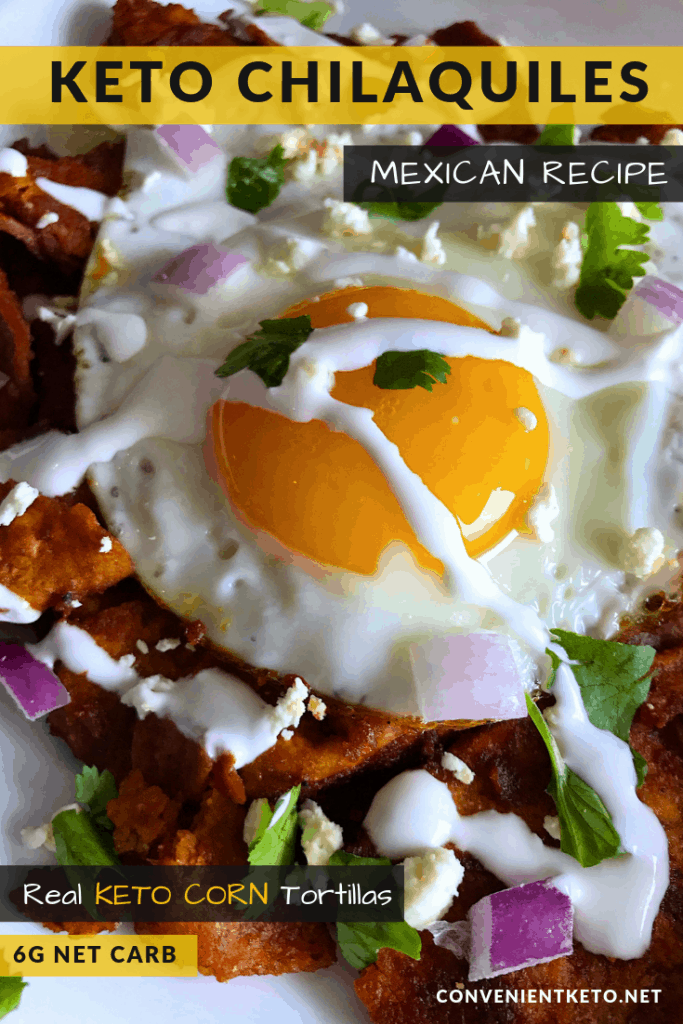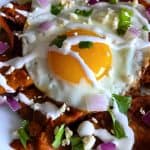 Print Recipe
Keto Chilaquiles
The easiest and most delicious keto Mexican food recipe! Using authentic keto corn tortillas that taste just like traditional corn tortillas!
Keyword:
keto chilaquiles, keto mexican food
Ingredients
2

Eggs (Fried or Scrambled)

(You can also scramble them into the tortilla and sauce mix if you prefer)

1/3

Cup

Favorite Low Carb FIRE ROASTED Red Salsa

Thicker the Better and HAS TO BE FIRE ROASTED!

4

Susalia Keto Corn Tostadas

Broken into Big Pieces

1

Tablespoon

Avocado Oil

2

Tablespoon

Queso Fresco

2

Tablespoon

Cilantro (Chopped)
Toppings (Optional)
2

Tablespoon

Red Onion (Diced)

2

Tablespoon

Mexican Crema

1

Avocado (Sliced)
Instructions
Heat avocado oil in pan on medium low heat (few minutes)

Next, add 1/3 cup of FIRE ROASTED red salsa to the pan. Heat it up to simmer. (If the salsa has more liquid (watery) let some of that cook down before adding pieces of tostada)

Once the liquid is simmering in the pan add in the pieces of tostada (make sure the pieces aren't touching as best you can). Stir tostada pieces continuously in salsa mixture for about 2 minutes or until sauce is sticking to tostada pieces and the pieces of tostada have become softer(If you would like crunchier pieces you can continue to cook for 30 seconds to a minute longer)Once tostada mixture is done take off the heat and let sit while you fry egg.

Fry up the 2 eggs to your style preference. (You can also scramble the eggs into the tostada mixture if you prefer)

Once eggs are fried divide tostada mixture on to two separate plates. Place one egg on top of each serving of tostada mixture. Top with cilantro and cheese.Top with other toppings if desired. (Mexican crema, avocado and red onion).ENJOY!
Still craving low carb Mexican food recipes? Check out our keto refried beans post!
Thanh
Thanh has a keen interest in diet and holistic health. To that end, he has earned a B.S. in Biology and a M.S. in Biochemistry and Molecular Biology. But above all, his interest lies in food. Yummy, yummy food... which he studies all day, every day.
Related posts
Howdy!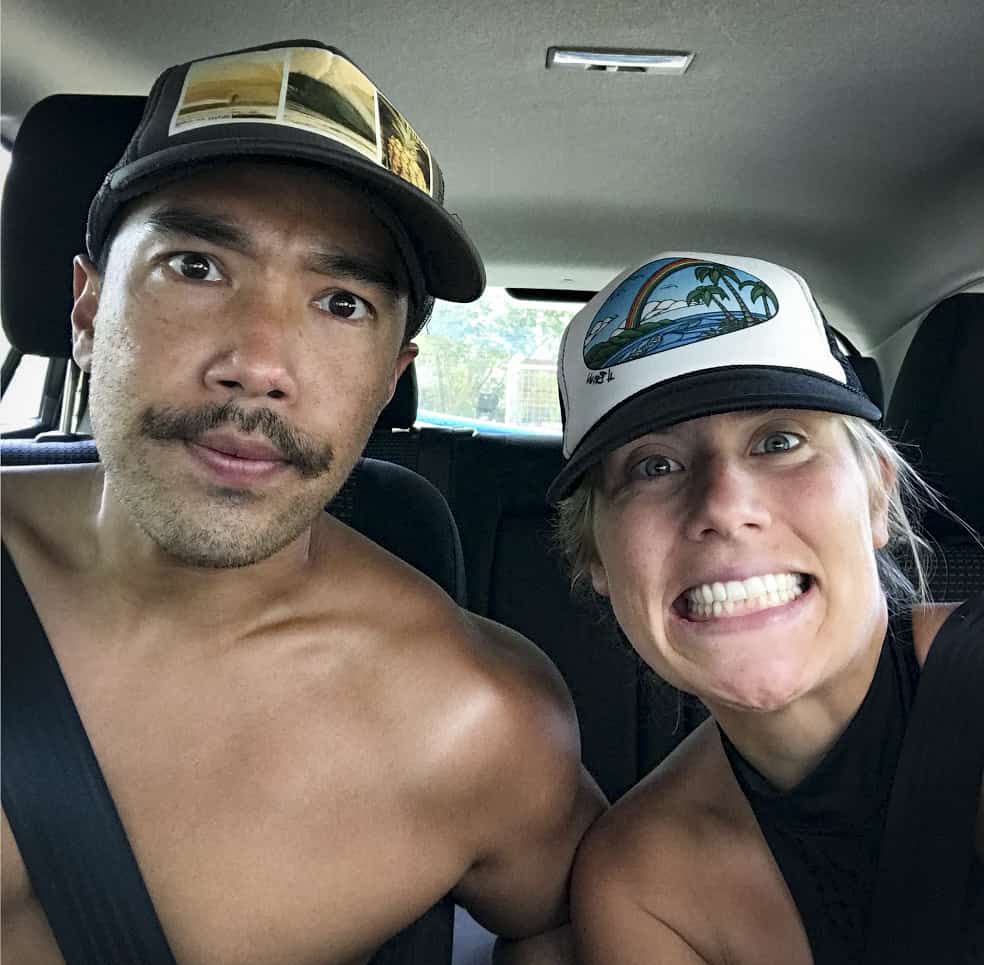 Sonja & Thanh: foodies at heart, globetrotters and avid discoverers of keto, low carb and organic products. Based out of Austin, Texas, we scour the world for food options that fit our healthy, active lifestyles.
Learn more
Subscribe to get the Latest