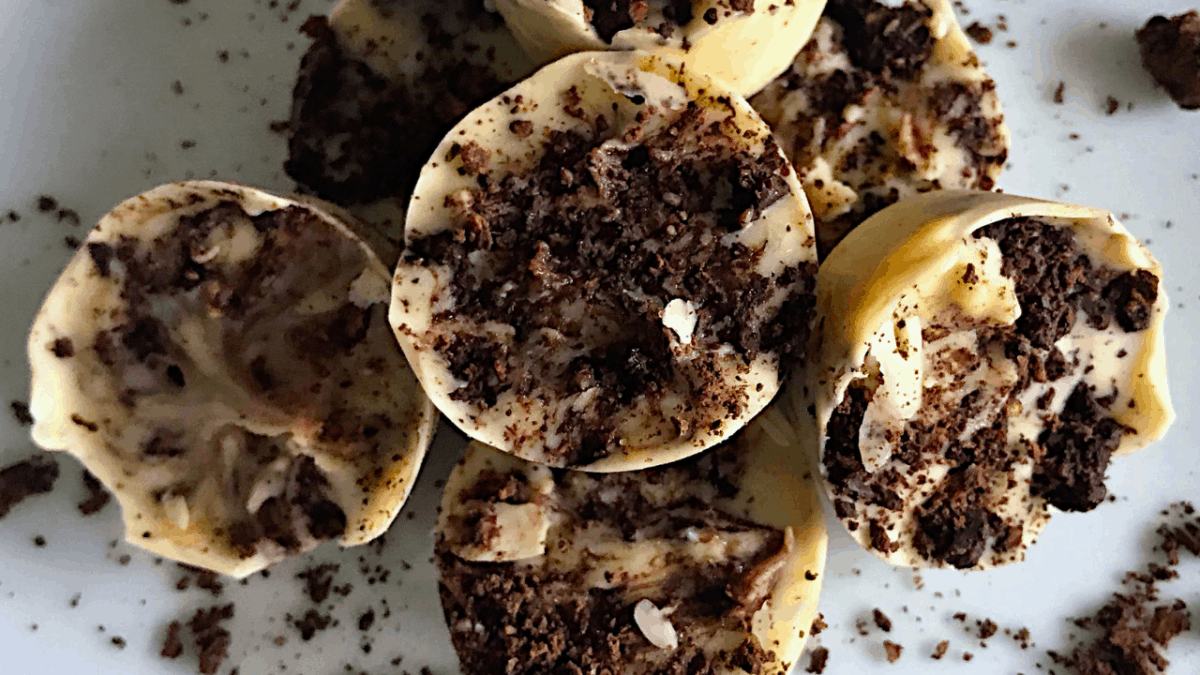 If you like things foods like cookies and cream-flavored ice cream or those amazing Hershey's Cookies 'N' Creme chocolate bars, this recipe is going to absolutely knock your socks off. We're combining low carb white chocolate
with keto chocolate bars to make keto cookies and cream bites. The taste is on another level and each bite is only about 1g net carb!
The best part is that it's really simple– there are only 2 ingredients for our keto cookies and cream bites. But the right ingredients are crucial to getting the taste right. So, let's start with the chocolate.
We use the awesome No Sugar Added White Chocolate from Chocolat Stella
. This stuff is imported from Switzerland and is the real deal. The creaminess and the perfect blend of flavors are what makes this the best white chocolate for this recipe. Primarily sweetened with lactitol (sugar alcohol with a GI:3) and Inulin (aka Chicory Root Friber with a GI: 1).
And each serving is only 3g net carb!
The best bar for this is Keto Bars. Their Dark Chocolate Coconut Almond is perfect for this application. The ingredients are very simple and keto friendly (no fake fibers!). But, what makes this great is the texture. You get that crumbly, cookie texture. When you crumble them they have the same texture as smashed Oreos. Perfect!
We also use the Mint Chocolate Keto Bars to make a Hershey's Cookies 'N' Mint style bar. They actually kind of taste like the Oreos Mint flavor. It's seriously amazing! The flavors complement each other perfectly! And the final product tastes like a white chocolate peppermint mocha!
NOTE: We think the best pairing is the peppermint keto bar with the white chocolate. SOO GOOD!
Keto Cookies and Cream!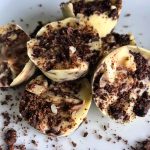 Print Recipe
Keto Cookies and Cream Bites
Two-Ingredient Keto Cookies and Cream Bites! Probably one of the easiest recipes in the world! 😀
Keyword:
keto chocolate, keto cookies and cream
Ingredients
1

Bar

Keto White Chocolate - Chocolat Stella (Melted)

1/2

Bar

Keto Bars (Crumbled)

We use either the Mint Flavor!
Instructions
Crumble a 1/2 teaspoon of the keto bar into the bottom of 8 mini muffin circle.

Meanwhile bring about an inch of water to a low boil (medium heat) in your saucepan. Set another pot or heat resistant bowl at the top of the pot. Don't let the water touch the bottom of the top bowl/pot. Stir white chocolate occasionally. When you have just a few small unmelted white chocolate chunks remove pot or bowl.


Once chocolate is melted pour about 3/4 tablespoon of white chocolate on top in each of the mini muffin circles (remember some keto bar should already be sprinkled in the bottom). NOTE: The chocolate should cover the first layer of keto bar.

Then sprinkle another 1/2 teaspoon of keto bar on top of the melted white chocolate.

Continue this until out of white chocolate. If you use the amounts above this should make exactly 8 keto cookies and cream bites.

Place mini muffin baking pan in the refrigerator for 30 minutes or until chocolate bites are solid.
Notes
If you don't use the silicone muffin baking sheet make sure to add parchment paper! Sugar Alcohol Per Bite - 5.7
Thanh
Thanh has a keen interest in diet and holistic health. To that end, he has earned a B.S. in Biology and a M.S. in Biochemistry and Molecular Biology. But above all, his interest lies in food. Yummy, yummy food... which he studies all day, every day.
Related posts
Howdy!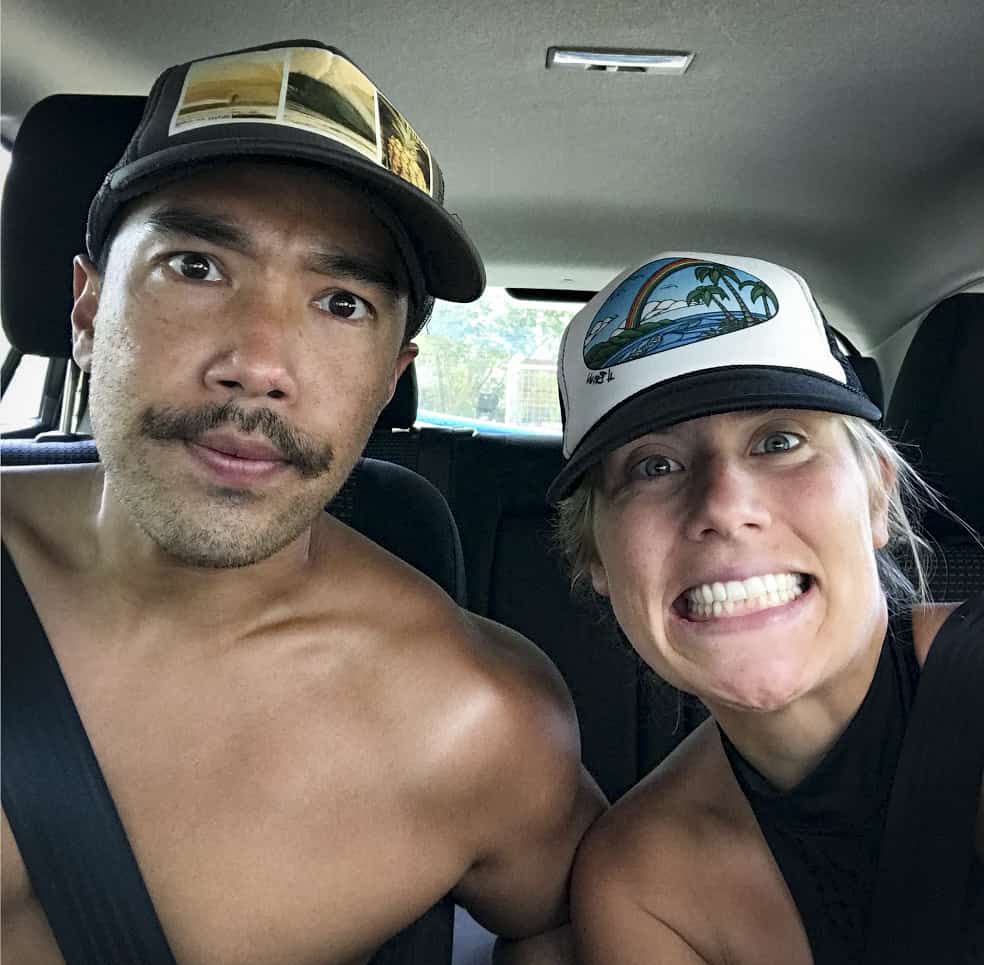 Sonja & Thanh: foodies at heart, globetrotters and avid discoverers of keto, low carb and organic products. Based out of Austin, Texas, we scour the world for food options that fit our healthy, active lifestyles.
Learn more
Subscribe to get the Latest