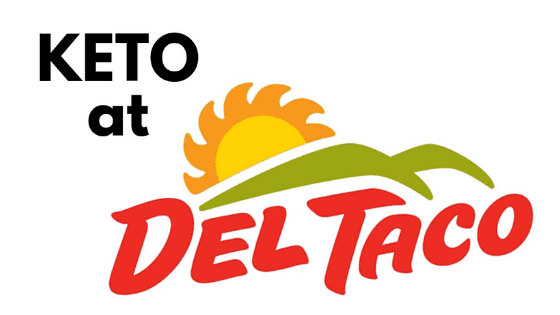 For those of you lucky enough to have a Del Taco nearby, we are officially jealous. There aren't any Del Taco locations in Texas anymore, but anytime we come across one on our travels, we have to stop by for some keto Del Taco offerings.
Yes, a good portion of the menu is off-limits. But, you can get a lot of that familiar flavor with lower carbs if you order the right stuff.
Note that we don't have exact nutrition data because their info isn't broken down by individual ingredient. However, we can make keto-friendly adjustments that will allow you to find some low carb Del Taco options.
Keto Del Taco Salads
A lot of these salads are going to be very similar, especially since they all use the same chicken. But that chicken is really good!
Chicken Bacon Avocado Salad
This is probably our go-to low carb Del Taco salad. It has a ton of flavor and fat to fill you up. You get that awesome chicken that's in the Chicken Soft Tacos. You can think of this as sort of a Del Classic Chicken Burrito in salad form.
It's also super easy to order. Just order the salad minus tortilla strips. The Cilantro Pepita Ranch Dressing isn't loaded with sugar either, so we're safe there.
Mexican Chopped Chicken Salad
This salad can be ordered if you omit the beans and tortilla strips. There isn't any dressing and the salsa lends to the flavor. As such, we'd ask for a side of the Cilantro Ranch or what goes really well is some extra sour cream to mix in with the salsa.
Signature Taco Salad
This is your classic taco salad, but again you have to hold the beans and tortilla chips.
It's very similar to the Mexican chopped salad above except that it is cheddar cheese instead of spicy jack cheese. And of course, you get that seasoned ground beef. Note that you can also sub out for ground turkey in a lot of locations, if that's your thing (it's really good).
Since there's no dressing, our recommendation again is that you ask for additional sour cream to make this salad more filling and flavorful.
Burgers
What?? Burgers? Yes, Del Taco has burgers, which is sort of strange but we don't care. That's because it opens up a couple of additional options for us.
Double Del Cheeseburger (and another version with bacon)
All the ingredients are actually pretty low carb. All we have to do is ask for no bun and no burger sauce. The burger sauce contains sugar and corn syrup. So, instead, you can ask for some of their Cilantro Ranch on the side to drench this with.
Or a favorite option of ours is to ask for Secret Sauce instead (the stuff on the Grilled Chicken Tacos). The Secret Sauce has minimal sugar added, so you are much safer with that option.
Eating the Inside of Breakfast Items
Yes, it's a little weird, but you can also eat the inside of breakfast burritos. They are usually low carb enough and actually filling enough, due to the eggs that this can be a pretty legit option.
Breakfast Burritos
The Breakfast burritos contain eggs, cheese and red sauce and your choice of either carne asada, chorizo or bacon. Just ask for a fork, unwrap the burrito and eat around it. You can spice this up by adding in some sour cream, avocado and various sauces.
Breakfast Tacos
Note that you can do the same thing for the breakfast tacos as the burritos. However, these tacos have less stuff in them, so you might need to order more to get you full. That being said, breakfast tacos are on the dollar/value menu, so that might be a good option for you.
Huevos Rancheros Epic Burrito
This burrito adds in sour cream and avocado for you. Just be sure to hold the beans on this one. This is essentially an easier way to order the normal breakfast burrito with sour cream and avocado.
About Fresca Bowls
Fresca Bowls consist primarily of cilantro lime rice and beans. On keto, you'd want to remove these and at that point you just have a few ingredients like avocado and meat. At that point, you're better off just ordering the salads. So, we don't really consider these as good options. Just go for the salad!
Vegan / Vegetarian
Del Taco has begun offering Beyond meat, which is a vegan meat alternative. We haven't tried it, but it could be a good option to sub in on top of a Taco Salad.
Sauces
You can add back a lot of flavor with these sauces.
Secret Sauce
Cilantro Ranch Dressing
Queso Dip
Source: Del Taco Menu
Can't get enough tacos? Check out our Keto Taco Bell Guide!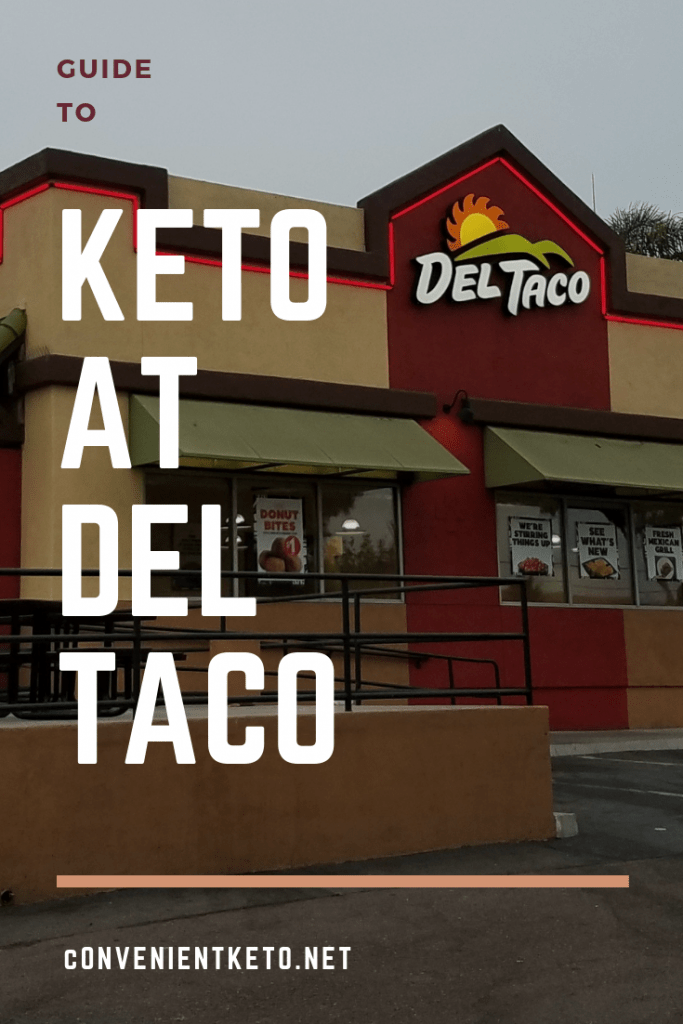 Thanh
Thanh has a keen interest in diet and holistic health. To that end, he has earned a B.S. in Biology and a M.S. in Biochemistry and Molecular Biology. But above all, his interest lies in food. Yummy, yummy food... which he studies all day, every day.
Related posts
Howdy!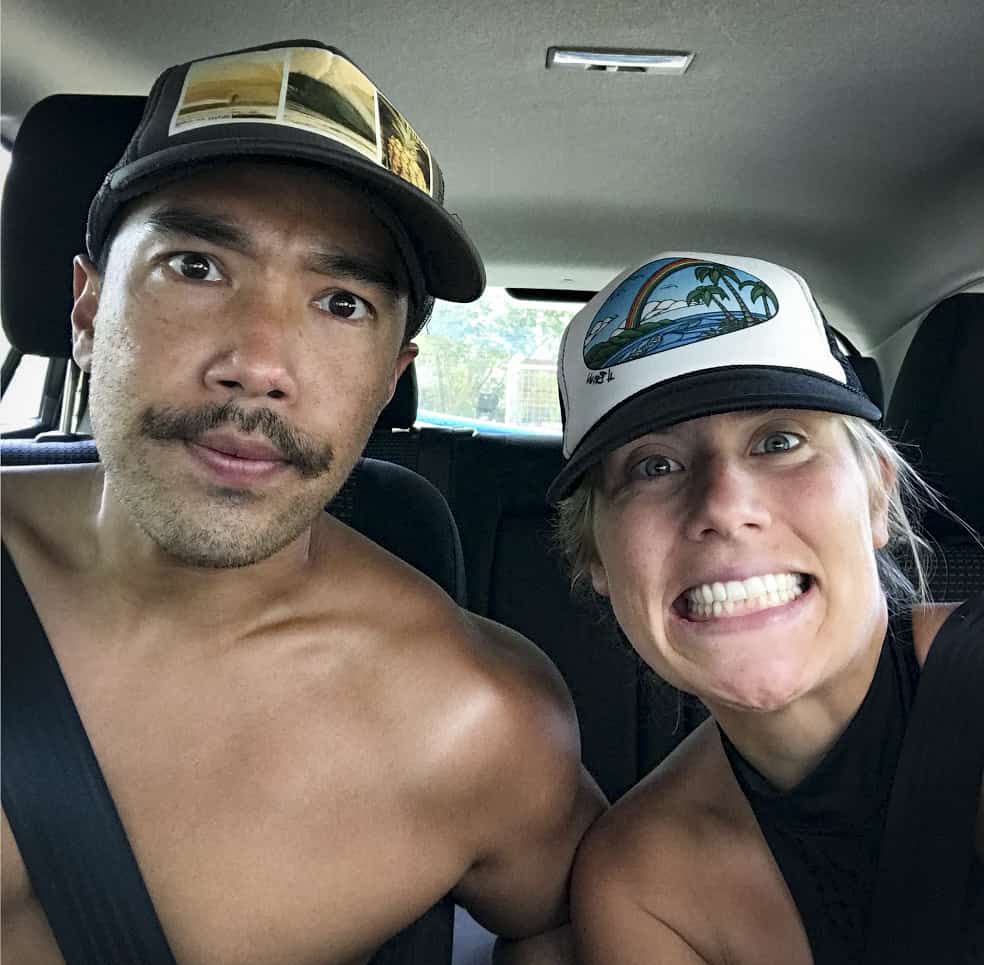 Sonja & Thanh: foodies at heart, globetrotters and avid discoverers of keto, low carb and organic products. Based out of Austin, Texas, we scour the world for food options that fit our healthy, active lifestyles.
Learn more
Subscribe to get the Latest