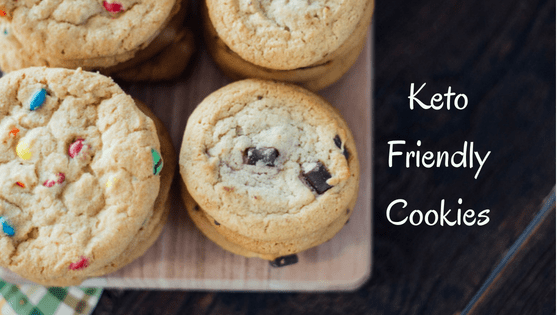 Cookies are easily one of the top guilty pleasures that people turn to when they are craving sweets. This is especially the case for those of us on low carb and keto diets.
And when you whip out that box of cookies, it can easily turn into a Cookie Monster situation, right?
Well, you could scour the net for some (hopefully) good recipes for keto friendly cookies. Then, you could buy a ton of ingredients you probably don't have (We still have a huge, barely-touched container of xantham gum in the fridge from who knows when).
Or, you can just skip that inevitable mess and buy some low carb store bought desserts!
We've tried all the keto friendly cookies below (tough life, we know). We ranked our favorite and provide you with all you need to know about each option! We consider these the best keto cookies no bake option 😀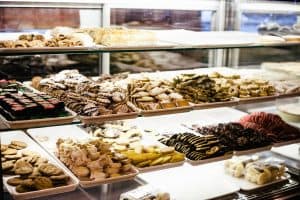 Pro Tips:
Affiliate Note: When you click on some of the links on this page, we may receive a small kickback from Amazon, which in turn helps us keep the lights on. We greatly appreciate your support and hope you discover some awesome keto and low carb products from our site.
---
Keto Friendly Cookies
TOP 6 Low Carb Cookies To Buy!
---
New to the low carb keto game HighKey Snacks assembled the perfect keto cookie that tastes, smells and crunches like Famous Amos cookies!! These cookies are the perfect balance of salty, sweet, fatty and crunchy.
We are not exaggerating here. These little bad boys taste just like Famous Amos and for the whole 60g bag it's only 4g net carb!
Ingredients also look super keto friendly!
Almond Flour, Sweetened with Stevia, Erythritol, Monk Fruit, Erythritol and Stevia sweetened Chocolate Chips, Butter, Coconut Oil, Prebiotic Fiber, Dried Eggs, Baking Powder, Hydrolyzed Collagen, Sea Salt and some gums.
We've seen someone eat these as a keto breakfast cereal like your old school Cookie Crisps!!! 😀 Use a little zero carb milkadamia nut milk and you're set!
There are some things that you make sure to always have stocked in your pantry, car, purse, backpack–you get the point.
And for us, Alyssa's Oatmeal Bites
are it.
The best part is you don't have to make them! And all the ingredients are good enough for even the pickiest, most natural eaters out there. They are sweetened with chicory root fiber otherwise known as inulin, which has zero glycemic impact.
The really are the perfect low carb oatmeal cookie – texture and taste!
The cookies come in two versions:
Vegan which only has 2g net carb per cookie (21g)

Actually our favorite flavor! A little less sweet.

Regular which has 3g net carb per cookie (21g)

They're both high fiber so they'll fill you up!
We really can't say enough good things about these cookies! Make sure you buy yourself some!
These keto friendly cookies were made specifically with the keto diet in mind! As such, they are high fat and deliciously buttery!
It's always nice to see the word "keto" on a label because you know they've thought it through. A lot of sugar-free, low carb products aim to be more low fat because they aren't keto-focused, but these are nice and fatty!
And, boy, can you tell the difference. The cookies are sweetened with stevia, erythritol, and xylitol– all sugar-free sugar substitutes with zero to low glycemic impact.
The texture is not dense and chewy, but rather fluffier. To give you a better idea, they are very reminiscent of Entenmann's Little Bites Mini Muffins
, with the same soft texture and delicious taste.
Four Flavors:
Bisketo is the only keto shortbread meets tea cookie on the market! They have a variety of flavors including:
Almond, Lemon, Cardamom, Lavender, Coffee
The base for their cookies is almond flour sweetened with erythritol and stevia. Along with butter, eggs, organic palm oil, and some gums. All very low carb keto friendly ingredients.
They do sell a variety pack however it tends to go out of stock pretty quickly that being said our favorite flavors are Almond, Lemon, and Coffee (in that order). These are great 1g net carb cookies which go perfect with coffee and tea. A nice little treat when you aren't looking for something too sweet but just a very comforting treat.
PS We've even dipped the lemon one in keto white chocolate and it was delicious!
Even though these Quest Protein Cookies have a very similar formulation to Quest's Protein Bars
, Quest injects a healthy amount of buttercream into their cookie formula. That results in a much softer, less chewy texture. And, you get more fat, which is great for keto!
These cookies are different from the others on this list because they contain a bit more protein content. You will want to take this into consideration when counting your macros for the day.
The cookies have a great flavor, with only a slight "protein bar" aftertaste. If you're not picky about that, these are a really solid option.
The best part about Quest Protein Cookies is they contain only 4g net carbs per one GIANT COOKIE (58g)!
Nui's keto cookies are formulated specifically for the keto diet (even though it's not mentioned on the packaging).
These are actually formerly the "Keto Kookie" brand and during their re-branding, they decided they wanted to reach more than just the keto market. Fair enough!
The formula is essentially the same but did add some ingredients to help make the texture chewier, which we noticed.
When you have a low carb cookie specially formulated for keto diets, what you get is a high-fat cookie that even includes added MCT oil! Check out our write-up on why MCT oil is so important on the keto diet.
These come in a couple of delicious flavors, sweetened with erythritol: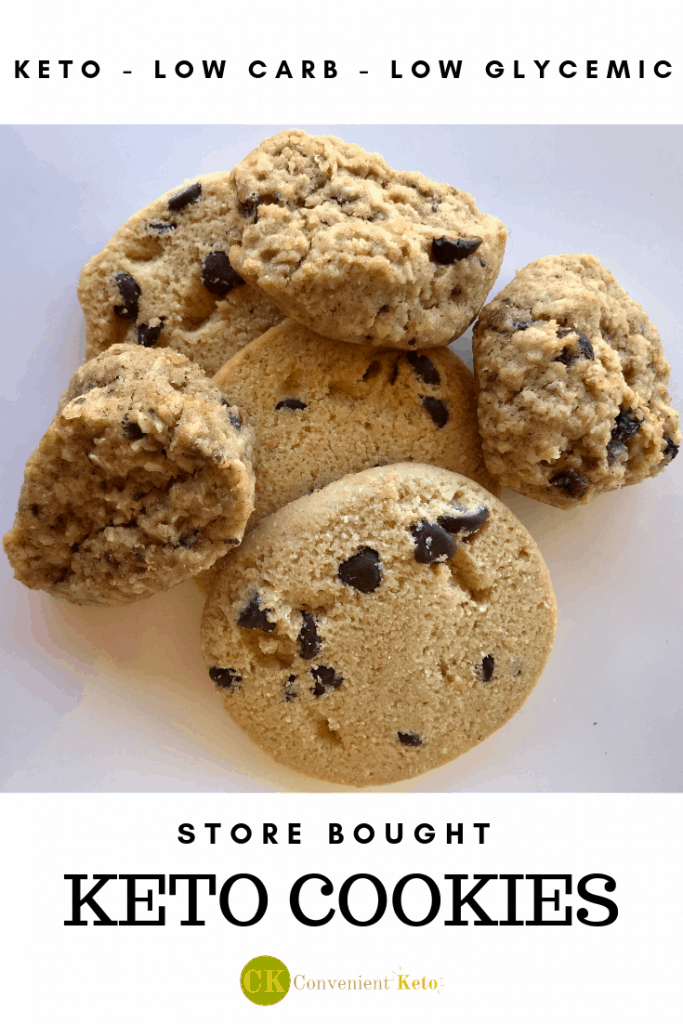 Thanh
Thanh has a keen interest in diet and holistic health. To that end, he has earned a B.S. in Biology and a M.S. in Biochemistry and Molecular Biology. But above all, his interest lies in food. Yummy, yummy food... which he studies all day, every day.
Related posts
Howdy!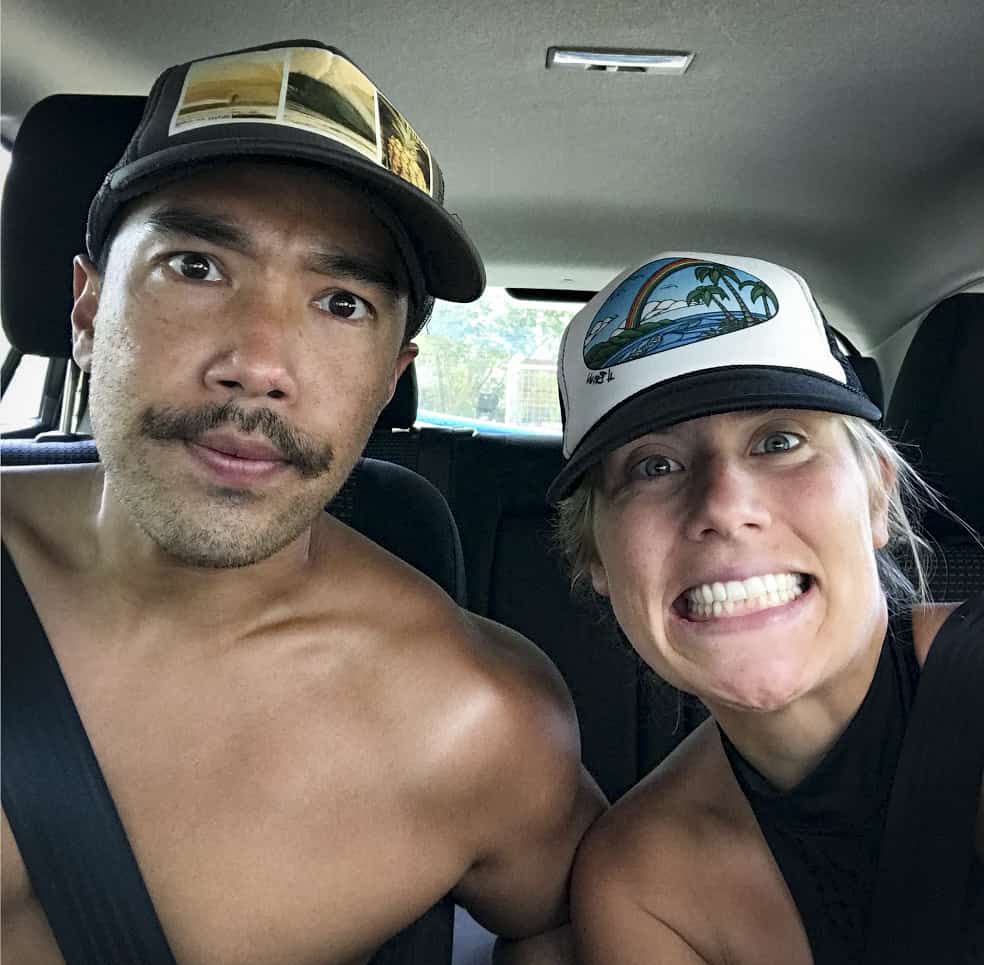 Sonja & Thanh: foodies at heart, globetrotters and avid discoverers of keto, low carb and organic products. Based out of Austin, Texas, we scour the world for food options that fit our healthy, active lifestyles.
Learn more
Subscribe to get the Latest