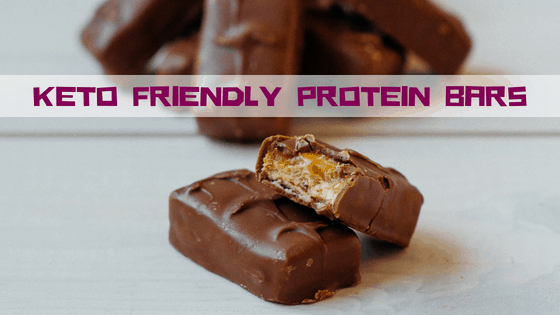 If you work out or are into fitness at all, protein supplementation is a huge topic of conversation. There are protein powders, bars, and shakes everywhere you turn. The big question about protein bars on keto diet is "Can you eat them?"
The answer is yes, you can! However, not all protein bars are created equal.
When talking keto diet, we often think "low carb, high fat." But for protein intake, the recommendation is "moderate," which can change from person to person. This variability is due every body's differing protein requirements. If you work out often and lift weights, your body will more likely utilize the protein you ingest to repair and build muscles.
It's important to note that excess protein is converted to glucose in the body. Therefore when you eat more protein than your body needs, it's like you are eating more carbs.
Therefore, before thinking about if you need a keto friendly protein bar or not, take a look at your protein requirements based on your activity level.
At the end of the day, I wouldn't worry too much about it as most people don't have a problem with eating too much protein unless you are purposely supplementing elsewhere.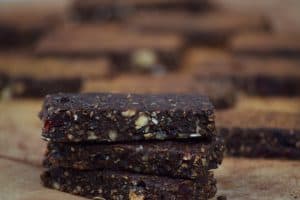 ---
Affiliate Note: When you click on some of the links on this page, we may receive a small kickback from Amazon, which in turn helps us keep the lights on. We greatly appreciate your support and hope you discover some awesome keto and low carb products from our site.
---
The Best Keto Friendly Protein Bars
We get really excited any time we see keto in a product name. These Zenwise Keto-Crave bars taste great and have a higher amount of fat many of the protein bars on our list.
The fat content is thanks in part to the addition of MCT oil. MCT oil has such great benefits for keto and it's nice to see that it's not the last ingredient on the list.
Most of the flavor is from the nuts and there's just a touch of sweetness via stevia. If you're looking for protein supplementation, this is on the lower range.
There's only a single flavor
available at this time.
Nutrition
9g protein
5g net carbs
Main Protein: Whey
MariGold Bars are some of the most natural of the keto-friendly protein bars. The bars are primarily made from whey protein and are sweetened without sugar alcohols. Instead, they use a mix of stevia and monk fruit (and sometimes a touch of maple syrup). There are no preservatives or anything, so you will want to keep these refrigerated for longevity.
From a texture perspective, these are a chewier, almost taffy-life consistency because there are no fillers.
Note: there are some non-keto flavors, so be sure to look at the variety pack of Keto Flavors.
Nutrition
20-21g protein
2-3g net carbs
Main Protein: Whey
The Keto Krisp bars are unique in that they add a bit of a crispy crunch via whey protein crisps. For those of you who love a crispy, rice crisp texture, this is the bar for you.
The only sweeteners are from stevia (not that much) and a the slight sweetness from inulin. Therefore, we would classify these as not-that-sweet. That's okay, however, because there is not a ton of protein (10g) so you don't need that much sweetness to mask the taste of the protein.
Nutrition
10g protein
2-3g net carbs
Main Protein: Whey
These are certainly the most well-known brand of all the keto friendly protein bars out there. What makes Quest bars keto friendly is that there is no sugar added. Instead, erythritol (a sugar alcohol with negligible impact) is used to sweeten the keto protein bars.
Note that Quest uses soluble corn fiber extensively in their protein bars. In our research, we have found that soluble corn fiber generally comes in 70% or 85% purity forms. Since we don't know what kind Quest uses, we have to assume they are using the 70% pure form in a worse case scenario.
Since Quest protein bars contain around 16g of soluble corn fiber per bar, we estimate that 70% is fiber, or around 11.2g fiber. That means that there are about 4.8g that are NOT fiber, so we must add these back to the total net carbs.
Taking that into account, the net carbs vary from flavor to flavor but in general, you should expect about 10g net carbs per bar. And they have a TON of flavors. Our favorite flavors are Cinnamon Roll
and Strawberry Cheesecake
. Any time you calculate net carbs, just be sure to add back in an additional 5g net carbs to account for the soluble corn fiber.
Tip: Many people enjoying warming up certain flavors in the microwave for better texture and flavor!
There's not a lot of fat in these low carb protein bars, so while they are lower carb and higher protein, you don't get much help hitting those high-fat macros for keto.
Nutrition
Around 21g protein
Around 10g net carbs
Main Protein: Whey/Milk
We found these Forketo Bars that offer a pretty low amount of net carbs in a very unique matcha flavor. You get all the health benefits of matcha as well. Though of course, you have to like matcha-flavored foods.
There is some soluble corn fiber, so we add back 3g net carbs, to get a total net effective carb count of 7g net carbs per bar.
There's maltitol in the bar as well, but it appears to be relatively negligible based on how far down in the ingredients list it is.
Nutrition
10g protein
Around 7g net carbs
Main Protein: Whey
Beware of the following! (The Not List)
Based on some of our research, iso-maltooligosaccharide (IMO) will spike your blood glucose levels, which is something you want to avoid on keto. But have you ever seen IMO on a nutrition label?
Maybe not. That might be because it also shows up as tapioca fiber on labels. And, quite frankly, it's pretty staggering just how many protein bars have them, which makes the above bars look that much better. As such, we've included the following list of products that contain IMO or tapioca fiber in large quantities.
We recommend avoiding these bars completely, or if you already eat these bars, we highly recommend that you check your blood glucose levels using a blood glucose monitoring kit after eating them.
Thanh
Thanh has a keen interest in diet and holistic health. To that end, he has earned a B.S. in Biology and a M.S. in Biochemistry and Molecular Biology. But above all, his interest lies in food. Yummy, yummy food... which he studies all day, every day.
Related posts
Howdy!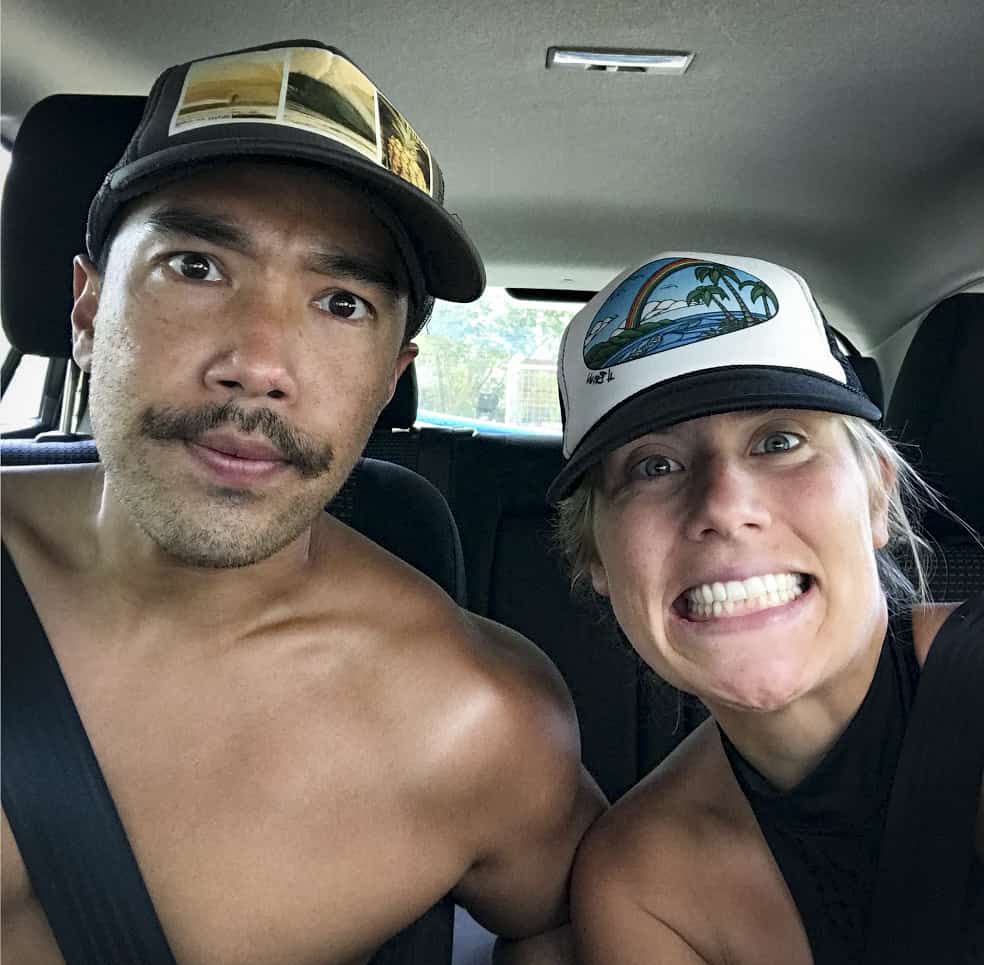 Sonja & Thanh: foodies at heart, globetrotters and avid discoverers of keto, low carb and organic products. Based out of Austin, Texas, we scour the world for food options that fit our healthy, active lifestyles.
Learn more
Subscribe to get the Latest