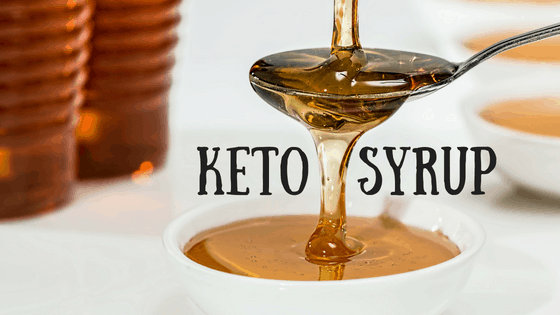 Okay, so you've discovered your favorite low carb, keto-friendly waffles and pancakes but you're missing the staple breakfast condiment: syrup. Who doesn't love syrup? Not to worry. We have found the best keto pancake syrup for you!
It goes great on almost everything breakfast related but the problem is regular syrup contains a ton of sugar. And that's not so great for your ketogenic diet. So what about a keto maple syrup
— does it exist?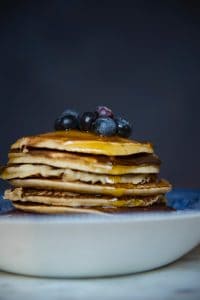 The type of sweetener matters
Yep, there are plenty of keto maple syrup options that are made with alternative sweeteners. Some syrups are sweetened with natural sugar alternatives while some are sweetened with sugar alcohols. Many people are sensitive to sugar alcohols so the type of low carb sweetener is absolutely critical, especially if you are eating a large quantity (which is very easy to do with syrup).
The products on this list are sweetened with a variety of sweeteners, including erythritol, monk fruit extract, xylitol and allulose.
Texture, texture, texture
Like most other keto condiments, the texture is very important. All keto maple syrup
options have to try to approximate the natural texture of maple syrup, which can be a tall task. The ideal has a nice balance between runny and thick.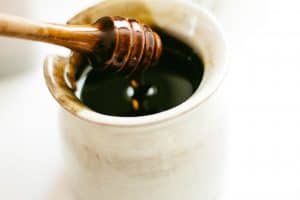 Pro Tip:
Affiliate Note: When you click on some of the links on this page, we may receive a small kickback from Amazon, which in turn helps us keep the lights on. We greatly appreciate your support and hope you discover some awesome keto and low carb products from our site.
---
Top Keto Maple Syrup You Can Buy
---
The top spot on our list goes to Smucker's Sugar-Free Breakfast Syrup. Look, we said texture was important, right? What better way to ensure that than to take Smucker's regular breakfast syrup, with its universally loved taste and texture, and replace the sugar with a keto-friendly sweetener? Simple as that.
We have found that many of our local breakfast and brunch spots carry Smucker's sugar-free syrup so don't forget to ask! You can dip your sausages, bacon, etc. which adds a great keto and low carb friendly sweetness!
Does your restaurant not provide sugar-free syrup options? No problem, just bring your own! You can be discreet because they also come in little mini individual Smucker's packs, too!
All that and this syrup comes in at a great 1g net carb per 4 tablespoons. The only potential downside we have found is that the syrup uses sorbitol, which is a sugar alcohol which some people report sensitivity to.
All-u-Lose Maple Syrup. This fun name reflects the sweetener used for this maple syrup alternative: allulose. If you're not familiar with allulose, it is a type of sugar that is not metabolized by the body, so it has zero impact on your blood sugar levels (GI: 0). It is actually found naturally in fruits like fig and raisins!
What's the benefit of allulose technically being a sugar? It is the closest sweetener on this list to the taste of actual sugar!
Another benefit of allulose is that since it's a sugar, it thickens well and you don't need any gums to add texture. It's seriously the best of both worlds, healthy and tasty with a great texture. It even will burn like real sugar.
So, if you're someone who knows they don't like the taste of sugar alcohols or alternative sweeteners, All-u-Lose Maple Syrup is exactly what you've been waiting for!
This stuff comes in at around 0.6g net carb per teaspoon (or 1.86g per tablespoon).
Lakanto is known as a company that utilizes monk fruit extensively and they've brought that along with their Maple Flavored Syrup. Note that this syrup is sweetened with monk fruit but it mostly contains erythritol, in case you are sensitive to sugar alcohols.
Fun facts about Monk Fruit: it is a member of the gourd family, it is a zero on the glycemic index, and its extract is 300x sweeter than sugar!
The best thing about Lakanto maple syrup is the taste. There isn't an aftertaste and they use the right amount of maple flavoring. It is an almost indistinguishable sugar-free clone of real maple syrup.
Comes in at only
1-2g net carb per 2 tablespoons.
This Nature's Hollow maple-flavored syrup carries some serious flavor. Like almost all the options on this list, it uses natural maple flavor. However, the bonus is that it is sweetened with xylitol, which may be nice if you're sensitive to the taste of monk fruit extract or erythritol.
Xylitol is also naturally derived from birch trees and Paleo friendly. Do note that xylitol has a glycemic index of 12, unlike erythritol and monk fruit extract that have GIs of 0.
Xylitol still has about 4.5 times lower blood sugar impact than maple syrup and is considered very low. In practice, it shouldn't be a big deal– but please don't chug a whole bottle of syrup and expect your blood sugar to remain stable.
The texture of this syrup is a bit on the runny side, though that doesn't affect the flavor at all. For pancakes, this can be an issue but for flavoring coffee or drinks, it won't matter.
What's the benefit of that runnier texture though? You get one of the lowest net carb products on the list at 2g net carbs per 4 tablespoons, or 0.5 net carbs per tablespoon! They could have made the syrup thicker by adding more xanthan gum, but they elected to keep it lower carb!
Nature's Hollow also makes some other really top-notch xylitol-based low carb sweets. One of those products is their preserves / jams that making for some amazing low carb PB & J sandwiches.
They actually sell a combo pack with their strawberry jam + maple syrup, which is a great way to get introduced to their brand! Just add some low carb bread and you're all set!
This Log Cabin Sugar-Free Syrup is A LOT like our review of Smucker's. Really, our review is essentially the same, if you like normal Log Cabin syrup, then you'll like their sugar-free version too which just subbed out the sugar for sorbitol. The ingredients are actually eerily similar to Smucker's as well. Either way, we ranked this here because if you love Log Cabin syrup, this is going to be a great alternative for you.
The same warnings apply for sorbitol from the Smucker's review as well. They even have the same stat line of 1g net carb per 4 tablespoons!
I swear this is deja vu. Cary's Sugar-Free Syrup is very similar to Log Cabin, which is very similar to Smucker's. And yes, they have the exact same net carb count of 1g net carb per 4 tablespoons. They do each have a distinctive taste though! Cary's is a brand that specializes in sugar-free products, so you don't have a normal syrup to compare to like Smucker's or Log Cabin.
Note, you can sometimes find it at Target. So definitely check the pancake/syrup aisle the next time you are at your local Target.
Walden Farms is well known for their Zero carb products. For us, these products have always been a hit or miss. It is a bit goopy, and the flavor is not as typical of your traditional maple syrup. But if you are looking for a carb-free maple syrup this is your brand!
A bonus is they have many different syrup flavors. All with ZERO Net Carbs, including:
Fun Note: Their Pancake Syrup comes in single-serving packets
for on the go!
ChocZero's Honest Maple Syrup has a very rich taste and thick texture, meaning it is not watered-down at all. This stuff tastes very much like your typical Aunt Jemima syrup and it has real maple flavor.
To get the syrup texture they use liquid vegetable fiber from tapioca and corn. The amount of fiber is around 14g per tablespoon and this large amount of tapioca fiber may have a significant impact on your blood glucose levels. If possible test your blood glucose to assure no significant spike.
ChocZero also has a variety of syrup flavors including:
Thanh
Thanh has a keen interest in diet and holistic health. To that end, he has earned a B.S. in Biology and a M.S. in Biochemistry and Molecular Biology. But above all, his interest lies in food. Yummy, yummy food... which he studies all day, every day.
Related posts
Howdy!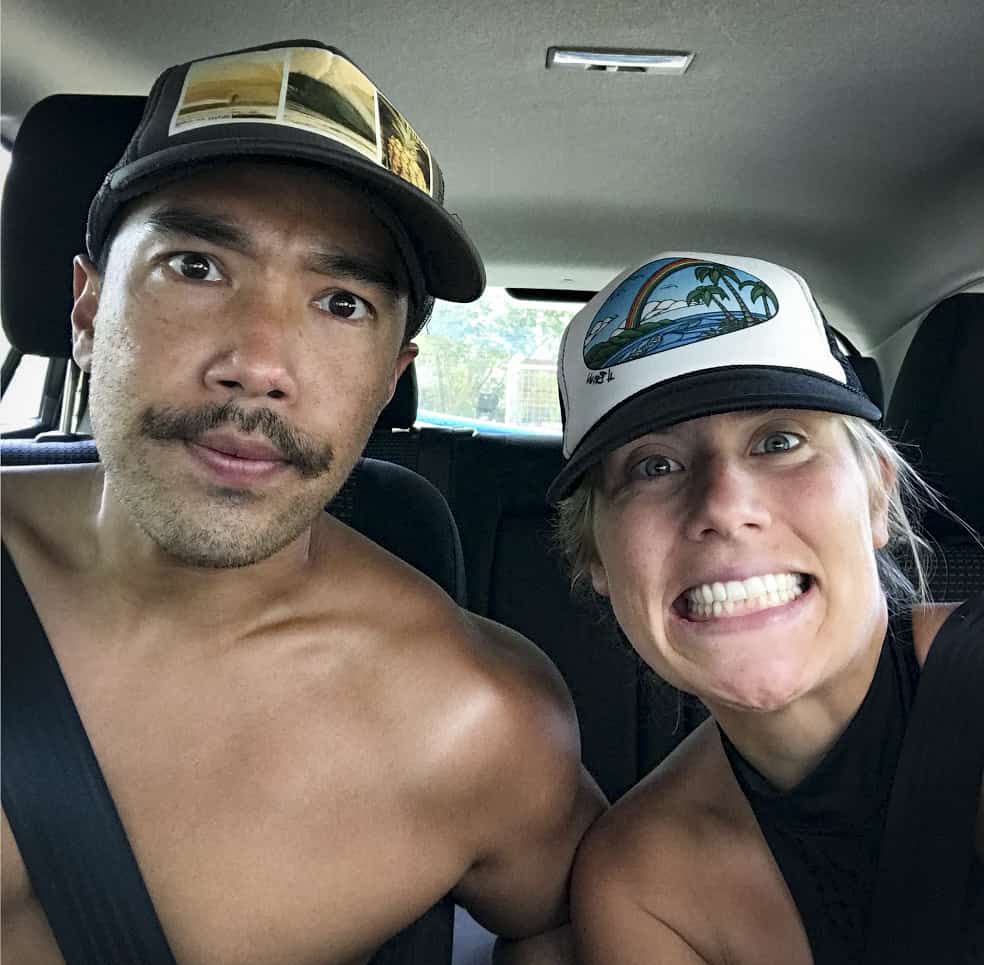 Sonja & Thanh: foodies at heart, globetrotters and avid discoverers of keto, low carb and organic products. Based out of Austin, Texas, we scour the world for food options that fit our healthy, active lifestyles.
Learn more
Subscribe to get the Latest