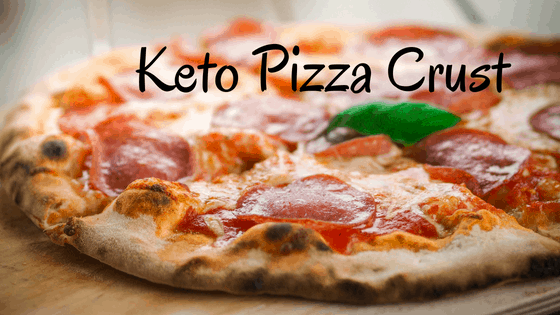 Pizza is ubiquitous around the world and yet it's probably the antithesis of what one would deem keto-friendly. So, what's the culprit?
It's not the cheese. Cheese adds great fat, flavor and ample amounts of protein.
So what does that leave?
The sweet sauce and crispy crust! And since we've yet to come across a restaurant that has offered keto pizza crust options, you'll have to either make some yourself– not very convenient– or you can simply buy a keto pizza crust base. Yep, that's a thing!
Below, we've put together a list of the top keto pizza crust options that you can buy online. These are some really easy and convenient options that will allow you to throw together a keto-friendly pizza in no time.
But first, sauce
Pizza sauce, marinara sauce, and all its tomato-based variants are a major source of sugar. You really have to be vigilant when reading a nutrition label to determine just how much sugar is present.
Pay attention to the serving size and how many servings there are per container– it can add up much more quickly than you'd think since tomatoes already have natural sugars, it's best to go for the no sugar added option.
Our favorite pizza sauce is Rao's Homemade Pizza Sauce, which comes in at 2g net carbs per 1/3 cup serving. There is no sugar added, so if you like sweeter sauces, you can easily mix in a very small amount of powdered stevia to taste.
The Criteria for a perfect Keto Pizza Crust:
We take pizza seriously! This is what we look for in keto pizza crust:
Low net carbs: The total carbohydrates minus the sugar alcohols and dietary fiber.
Low glycemic index/glycemic load ingredients as the main ingredients (things like almond flour).
The taste can't overpower the pizza toppings.
The texture has to be an actual chewy crust (and crispy)!

For example, Real Good Foods has pizza. But, the keto pizza crust chicken base is not pizza! I love them, they taste great, and are really low carb and keto-friendly– but it's just not pizza!

You don't have to make it yourself. The ubiquitous keto pizza Fathead is tasty but decent amount of work.
Keto Pizza Toppings
This is the easy part. There aren't a whole lot of typical pizza toppings that you can't use to top off your keto pizza crust. Stick to your typical pepperoni, sausage, and non-starchy veggies and you should be just fine.
As a tip, these keto pizza crusts don't hold together as well as your typical gluten-based crusts, so less is more when it comes to toppings. You don't want to end up with a soggy mess.
That's it! On to the list.
Affiliate Note: When you click on some of the links on this page, we may receive a small kickback from Amazon, which in turn helps us keep the lights on. We greatly appreciate your support and hope you discover some awesome keto and low carb products from our site.
---
The Top 5 Keto Pizza Crusts
---
Liberated Foods makes tons of great keto-friendly products. They've made our list on top keto bread and keto crackers. Well, it just so happens they also make some great-tasting keto pizza crust. Behold the Liberated "Beyond Paleo" Pizza Crust!
We love this crust because of the texture. It holds together the best out of all of the crusts on the list and you can get a really nice crispy texture from baking. Additionally, the taste does not overpower your toppings since almond flour has a very neutral taste.
Cooking Tip: Almond flour has a good amount of fat, you should line the pizza with parchment paper to catch any excess oil during cooking.
These make great little individual, flatbread-like pizzas. We love crispy pizza crust in general, so this is a big plus for us. Plus, this crust comes in at only 3g net carbs per WHOLE pizza (86g)!
Ingredients: Almond Flour (blanched), Organic Egg, Organic Extra-Virgin Olive Oil, Sea Salt, Oregano, Basil, Garlic
---
Cauliflower is such a versatile vegetable and it goes great in so many keto-friendly dishes. A lot of companies turned to cauliflower to make gluten-free and Paleo-friendly alternatives to popular flour-based foods. And most of them also turned out to be keto-friendly too!
A great keto pizza crust cauliflower variety is Cali'flour Cauliflower Pizza Crust (that was a mouthful). These come in a variety of flavors, our favorite of which is the Sweet Red Pepper, which adds some complex flavor to your pizza creations.
Cooking Tip: What we tend to find with cauliflower-based crusts is that they don't get as crispy as other crusts. To combat this, you can pre-bake just the crust and then add the toppings and re-bake. You'll also want to take it especially easy on sauce and toppings.
Here are the 4 Pizza Crust flavors that actually come in at a lower net carb count per gram than Liberated's crusts. Since the second ingredient is cheese, you end up with a wonderful keto pizza cheese crust!
To receive 10% off use our promo code: convenientketo at check out on their website.
Outer Aisle Gourmet makes great cauliflower products and sets themselves apart based on the texture. The cauliflower is kind of a "hashed" consistency and then semi-baked, so the crust holds together well. Like the other cauliflower-based crusts, you can pre-bake Outer Aisle Cauliflower Pizza Crusts to get them extra crispy (as well as baking the final product longer).
Added Bonus: these also fry up very well in avocado oil to make a calzone-like creation.
Only 4g net carbs per WHOLE pizza(74g)
Ingredients: Fresh Cauliflower, Eggs, Parmesan Cheese, Basil, Oregano, Garlic & Nutritional Yeast
---
These ThinSlim Low Carb Pizza Crusts are not made from cauliflower but rather wheat protein isolate. Because of the additional fiber and gluten, the crusts hold together well. However, if you've had a more fibrous pizza crust like the whole wheat variety, the texture is a bit different.
I'm very sensitive to the "protein bar" aftertaste that's difficult to describe but everyone seems to know the taste. Since these are made mainly with protein isolate, you do get that aftertaste. These have a lot of great natural ingredients but you will want to really overpower the taste with some strong toppings and sauce.
8g net carbs per WHOLE pizza(226g)
Ingredients: wheat protein isolate, vital wheat gluten, oat fiber, modified wheat starch, almond flour, flax seed meal, olive oil, chicory root, high protein patent flour, apple cider vinegar, yeast, salt, stevia
---
Mikey's is a great paleo brand that has various products. So, we were glad to see that Mikey's put out a Low Carb Pizza Crust that you could buy it online! Their products are made with egg as the primary ingredient and that results are an eggy texture that is airier and spongier.
I love the simple ingredients but it's tough to sell the texture as pizza because it is just not chewy or crispy enough.
10g net carbs pe
r WHOLE pizza(124g)
Ingredients: Egg, water, almond flour, coconut flour, onion, egg whites, garlic powder, baking soda, dried oregano, kosher salt
Thanh
Thanh has a keen interest in diet and holistic health. To that end, he has earned a B.S. in Biology and a M.S. in Biochemistry and Molecular Biology. But above all, his interest lies in food. Yummy, yummy food... which he studies all day, every day.
Related posts
Howdy!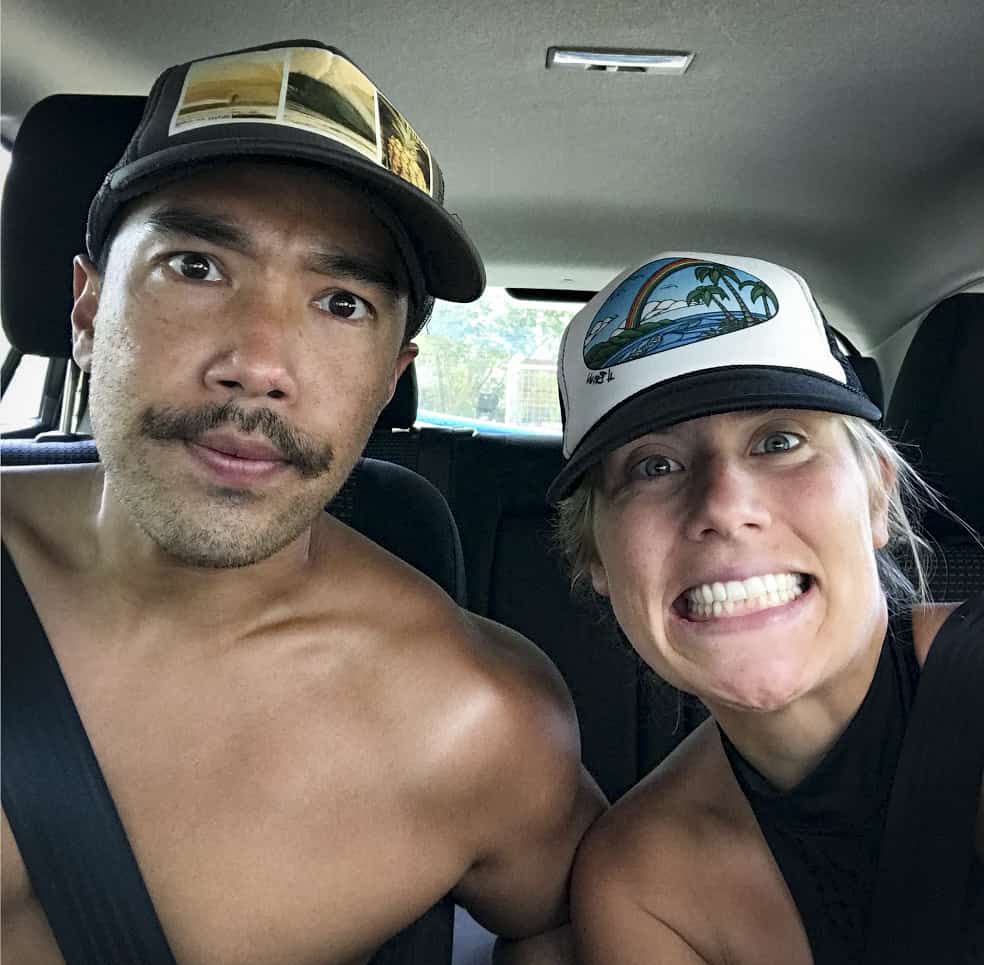 Sonja & Thanh: foodies at heart, globetrotters and avid discoverers of keto, low carb and organic products. Based out of Austin, Texas, we scour the world for food options that fit our healthy, active lifestyles.
Learn more
Subscribe to get the Latest