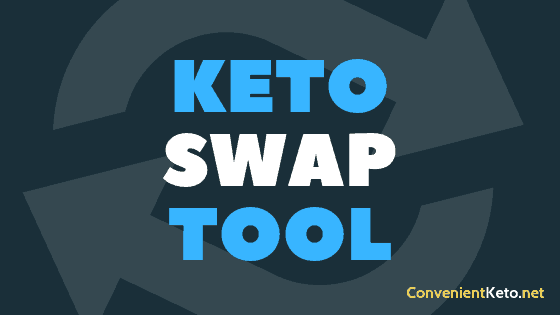 Welcome to the Keto Swap Tool, with 100+ low carb and keto friendly products sorted by category! Find some great ideas for your keto shopping list with keto diet friendly alternatives for your everyday favorites and guilty pleasures.
Updated often, the products on our list are available to purchase online and shipped to  your door, so you can easily build out your low carb and keto grocery list online!
We knock out the majority of our keto shopping list online because in a specialty diet field, we have found it more difficult to find obscure items for your keto foods list at the local grocery store.
Click on the categories below to view some high carb food examples and corresponding low carb alternative products you can buy instead!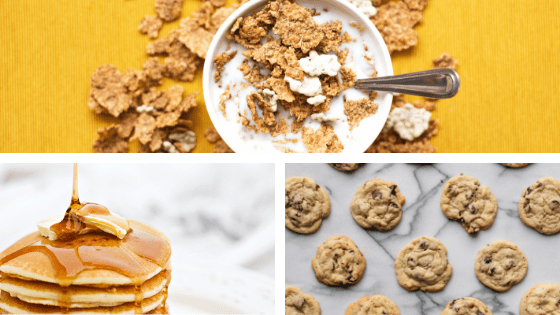 How do I use this?
The Keto Swap Tool provides our favorite low carb, keto-friendly products that are the best diet-friendly alternatives in each category.
The first column describes conventional products that generally contain a large amount of carbohydrates.
The second column contains links to low carb equivalents to the high-sugar, high-carb products in the first column.
What qualifies for low carb?
The Low Carb column describes the carbohydrate content in relative terms to their higher carb counterparts.
Low carb can also mean low glycemic, meaning while the carb counts may be only slightly lower in some products, the glycemic index might be drastically lower.
Is everything keto-friendly?
Ketosis is a metabolic state where fat is the favored source to provide energy to your body and brain. In this state, fat is burned to generate ketones which are a usable source of energy.
Since every person's ability to enter ketosis differs, whether or not a product is "keto" can only be determined on a per-person basis.
Each of the products listed are lower in content than their higher carb counterparts. Each product's net carbohydrate content will be within a range that can fit into a low carb and/or ketogenic diet.
Please use this tool as a general guide and always consider the macronutrient content of each product and how it fits into your daily goals.