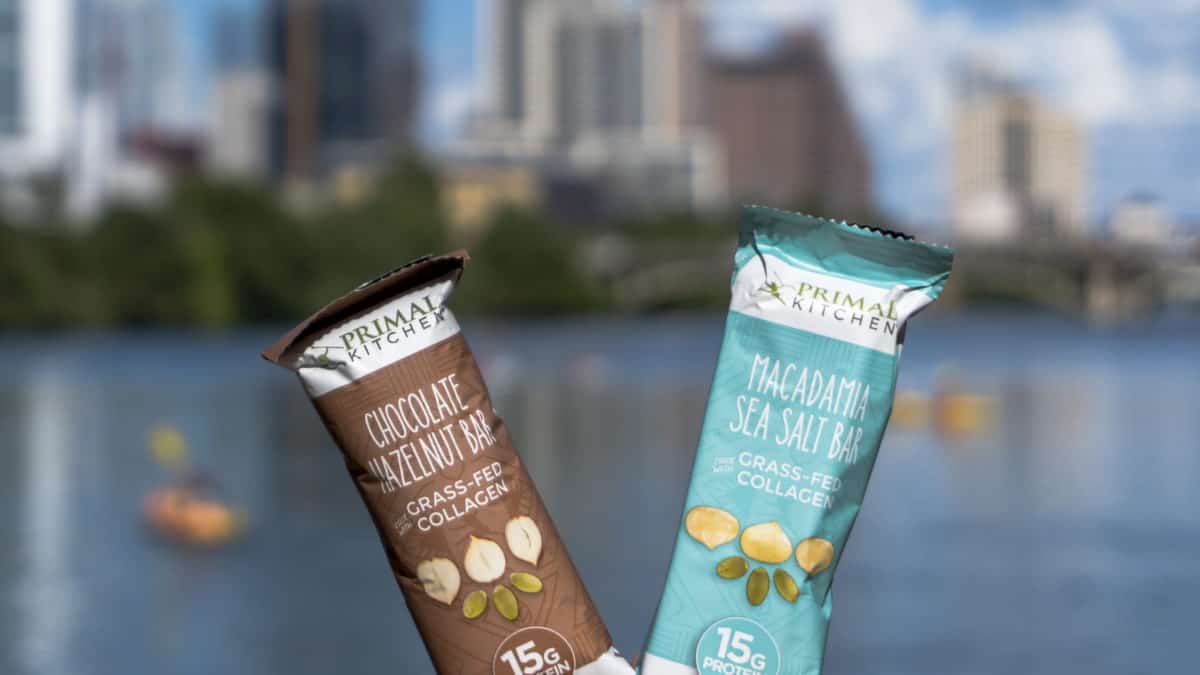 With today's increasingly hectic lifestyles, it can be nearly impossible to enjoy a classic home-cooked, hot breakfast daily. But a quick, convenient, low carb and keto-friendly breakfast doesn't have to translate into unhealthy junk food.
That's where nutrient-dense low carb breakfast bars come in.
On the go keto breakfast bars are not like normal granola bars, which can often basically be glorified candy bars. Instead, low carb breakfast bars replace the carbohydrates with wholesome foods like nuts and seeds.
That means more fat, more protein, and less carbohydrate filler. More fat and protein means you remain satiated for longer.
Not all keto breakfast bars are created equally, however. But not to worry.
We have found some great store bought low carb breakfast bars that you can take for an easy and satisfying on-the-go keto breakfast.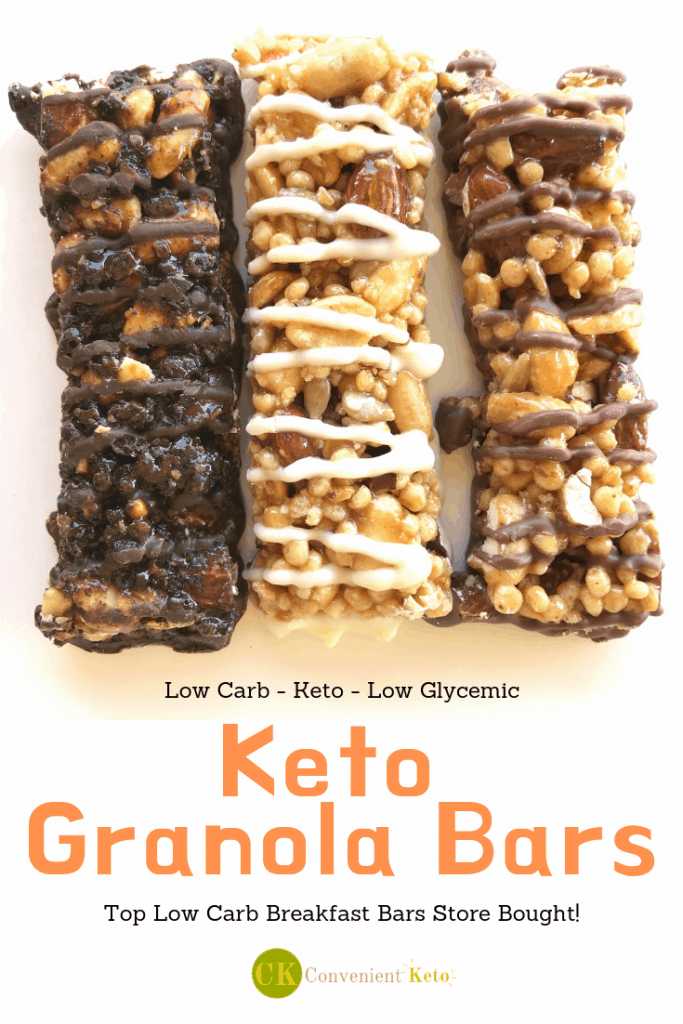 Affiliate Note: When you click on some of the links on this page, we may receive a small kickback from Amazon, which in turn helps us keep the lights on. We greatly appreciate your support and hope you discover some awesome keto and low carb products from our site.
---
Top 6 Low Carb Breakfast Bars to Buy!
---
We can not tell you how delicious these low carb breakfast bars by Sola are! These hit the spot like Chocolate Chip Chewy Bars would, and are our favorite keto breakfast bar. They are definitely the closest thing to keto granola bars that we have found texture and sweetness wise.
And the texture is perfect. It's not too chewy where it gets stuck all in your teeth but also not hard as a board either. It provides a great crunch with a nice chewy texture.
The flavors are all on point, too, with a nice balance between sweet and salty. To sweeten the bars, Sola low glycemic sugar substitutes including stevia, monk fruit, erythritol, and maltitol.
Our favorite flavor is the White Chocolate Vanilla Caramel! They are great for breakfast, snack or dessert!
All their bars come in at only 5g net carbs per bar!
Comes in 3 flavors: Chocolatey Nuts and Sea Salt
, Peanut Butter and Milk Chocolate
and White Chocolate Vanilla Caramel.
---
Sola provided us an exclusive promo code for 15% off all Sola products on Amazon through the end of the month. Just enter code 15CONVENIENT at checkout!
Click here to shop the entire line of Sola products at Amazon
---
Pro-Tip: Sola sells a variety of keto friendly products including bread, ice cream, and even cereal
!
Our favorite cereal flavor is the double chocolate which has a crunchy texture and chocolate flavor like Cocoa Krispies! It's delicious and is only 3g net carb per 1/3 cup!
---
A quick note about maltitol content in Sola products.
Maltitol does have the ability to raise your blood glucose levels at the rate of about half that of table sugar. What we like to do is take the grams of maltitol in a product, halve the value, and add the result to our net carb calculation.
Sola has stated that their products contain less than 2.5g of maltitol per serving in all their products. This relatively low amount of maltitol is used to add some color to their products by helping with the browning of the other sweeteners in the mix.
What does this mean in practice? Just tack on an extra carb per serving to any Sola product when calculating the nutrition.

Wow…that's how we describe these Stoka Bars . If you are looking for a low carb breakfast bar to replace those Nature's Valley Crunch Oats & Honey bars (you know what I'm talking about) these are it! I mean these are the PERFECT substitute.
They have a satisfyingly sweet taste but not overly so. And, man the crunch is perfect yet it doesn't crumble all over! The sweetness comes from erythritol and stevia, common sugar substitutes.
These weigh in at only 4g net carbs per bar and provide a whopping 22g of fat (great for keto)! They'll keep you nice and satiated!
And the ingredients can't get much cleaner and simpler.
Ingredients: almonds, erythritol, inulin (from chicory root and/or Jerusalem artichoke), vanilla extract, sea salt, guar gum, sunflower lecithin, stevia extract (Cocoa flavor has cocoa powder)
Comes in 2 flavors, Coco Almond
and Vanilla Almond.
You can order the mixed pack of 8 (4 of each flavor).
---
These are a dark chocolate lovers dream come true!
Keto Bars are a great option for a breakfast or snack bar. They also have some of the best keto macros we have seen in a bar.
Check out these average stats:
20g fat (12g saturated)
3g net carbs
6g protein
High fat, moderate protein and low carb. Very keto-friendly.
And like we said, the main ingredients are chocolate and cocoa, so they have a really intense chocolate flavor and chocolate lovers are going to love them! As a bonus, they use very simple, natural ingredients (basically chocolate and almonds!).
3 Flavors (all 3g net carbs):
---
Nush
has new versions of their keto friendly cakes out on the market and they're better than ever! Our go-to flavors are Banana Nut
(think your favorite banana bread!), Peanut Butter
and Carrot Cake
. We love them because they are great for sweet cravings or even breakfast! Quick on the go snacks! With their new versions, they have made the cakes a little softer which in our opinion makes them even better!
What makes these keto friendly cakes amazing is they use mostly organic ingredients including organic Erythritol for the low glycemic, keto friendly sweetener! I can't think of many keto friendly dessert brands that do this. They also use Coconut Oil as one of the top ingredients meaning you are getting your daily dose of healthy fats and MCT Oils in!
Base Ingredients: water, organic flax, organic erythritol, organic coconut oil, egg, organic glycerin, leavening (sodium acid pyrophosphate, sodium bicarbonate), sunflower lecithin, organic rosemary extract, sea salt, monk fruit extract.
Six Flavors:
---
There's a reason these Atkins Low Carb Granola Bars have withstood the test of time. All of Atkins' low carb bars are sweetened with some combination of sucralose or maltitol, both of which are low glycemic sugar substitutes. So are Atkins bars keto friendly? Yes, it's about making it fit into your macros.
Our favorite flavor is White Chocolate Macadamia Nut
because it has a higher amount of fat (8g total, 5g saturated) and they use real macadamia nuts with almond butter!
Most of the flavors are delicious and hit any candy bar craving you might be having. We also love them because they taste less like protein than a lot of other bars out there.
These and Sola bars are also going to taste more like the traditional breakfast bars that you were used to pre-keto.
These Atkins bars come in around 2g-3g net carbs per bar.
Comes in 14 different flavors!
White Chocolate Macadamia Nut
| Caramel Chocolate Nut Roll
| Cashew Trail Mix
| Chocolate Almond Coconut Crunch
| Chocolate Chip Crisp
|Chocolate Hazelnut
| Chocolate Peanut Nougat
| Classic Trail Mix
| Caramel Double Chocolate Crunch
| Lemon
| Peanut Butter Fudge Crisp
| Sweet Salty Trail Mix
| Triple Chocolate
---
We stumbled upon these bars a while back and could not be happier with them. These MariGold Keto Protein Bars are made in small batches, specifically with low carb and keto in mind.
And better yet, the company is a small operation out of our home state of Texas.
The bars also happen to be super tasty. The flavors really do pop, and that's without any sugar alcohols!
The best part is that all the flavors come in at around only 2g-3g net carbs per bar!
Do note the texture is on the chewier side, so don't expect them to be very crumbly.
Six Keto-Friendly Bar Flavors!
They are sold in a variety pack of 6 flavors (2 bars of each flavor). The prices come out to be on par with the rest of the natural/Paleo low carb breakfast / keto granola bars brands out there.
Flavors:
Chocolate Mint (hints of Thin Mints)
Chocolate Squared (chocolate lovers rejoice)
Pure Joy (Almond Joy anyone?)
Chocolate Praline (classic chocolate praline flavor!)
Ginger Spice Pecan (tastes like Fall!)
ChocoNut
Bars with Tapioca Fiber
The below bars contain tapioca fiber, which we have found spikes blood glucose and is generally not ideal for ketogenic diets. Rather than remove our previous reviews, we wanted to list them here to raise awareness. If you decide to purchase these bars, please keep in mind the potential negative effects on your blood glucose, insulin, and ketone levels.
---
A+ Taste
The IQ Bar packaging focuses on how good these are for your body and mind. That's all good, but we want to make something clear: The 5 IQ Bar flavors have amazing flavor and do not sacrifice taste to be a "health" food.
Base Ingredients are natural, wholesome
Likewise, the bars have a ton of great ingredients that support a ketogenic diet. We like that these IQ Bars are primarily nut and seed-based. Some of the main ingredients are Almonds, Pea Protein, and Flax Seed.
Bonus Brain Boosters
Lion's mane extract isn't something you see in a lot of foods, but IQ Bars have them. Lion's mane is actually a mushroom and has been noted to provide a good amount of brain-healthy support, such as lowering risk of dementia and protecting the central nervous system.
Even better, for keto dieters and diabetics, it has also been shown the reduce the blood glucose impact.
Flavors
All five flavors come in at only 4g net carbs per bar! When looking at the nutrition label, remember that we subtract out the sugar alcohols and fiber.
Summary
At the end of the day, these IQ Bars have complex and balanced flavors and are natural, low carb, and supplement brain function. There's really nothing to dislike about these bars and we can't recommend them enough.
IQ Bars are available from

Amazon

OR
direct from
EatIQBar.com
(use our promo code
CONVENIENTKETO15
for 15% off your entire order on their website!)
---
Keto Watt bars do contain tapioca fiber, which may skew the net carb counts.
17g fat (6g saturated)
4g net carbs
11g fiber
8g protein
The very subtle sweetness comes from the natural sugars in the nuts and te tapioca fiber. The cacao-coconut flavor makes for a great quick breakfast, as a snack in between meals, or after a workout.
For you peanut lovers, the
Peanut Butter
flavor has both peanut butter and chunks of peanut This flavor will definitely fulfill your peanut cravings.
Comes in both
Original
and
Peanut Butter
flavors.
Keto Watt Bars are available from Amazon.
---
Out of this bunch of low carb breakfast bars, these Primal Kitchen Bars are hands-down the most Paleo-friendly of the low carb granola bars brands.
Case in point: they use grass-fed collagen as the protein source. Pretty hardcore.
The bars have a really subdued taste since there isn't much sweetener, natural or otherwise. So, don't expect these to have the overly sweet taste that you get with Quest bars.
Also, the bars tend to be tough and stick to your teeth. But, that's your compromise for not having the oils and gums they use to bind most other keto granola bars together.
These range from 6g – 8g net carbs per bar— which is in the range of "normal" bars like KIND bars.
4 Flavors: Macadamia Sea Salt
| Chocolate Hazelnut
| Coconut Cashew| Dark Chocolate Almond
---
These No Cow Blueberry Cobbler bars are packed with flavor and weigh in at 22g of protein per bar. But while they are technically in the low carb high protein breakfast bars category, they are unique in that they aren't made with whey protein.
As such, the bars completely dairy-free, gluten-free and vegan.
The texture here is more towards the crumbly and softer side, rather than chewy.
They do leave a bit of that protein bar "film" in your mouth, but not as much as other protein bars we have tried.
Overall these taste pretty delicious and the bars are only 3g net carbs per bar!
No Cow Bars come in a variety of flavors:
Blueberry
| Carrot Cake
| Chocolate Fudge Brownie
| Chunky Peanut Butter
| Lemon Meringue Bar
| Mint Cacao Chip
| Peanut Butter Chocolate Chip
| Raspberry Truffle
Pro-Tip: If you're into hybrid breakfast/protein bars, try the Bulletproof Lemon Cake protein bar
, which is crumbly and flavorful.
---

You probably know the Quest brand from their protein bars, which can be found pretty much anywhere food is sold. We've found Quest bars in gas stations, airports, you name it.
While Quest's protein bars can be a great low carb option in general, many people on a ketogenic diet are watching their protein intake. And at the end of the day, they just taste like protein bars.
Enter Quest Cereal Protein Bars, the company's foray into low carb breakfast bars. The bars currently come in 3 flavors (cinnamon roll, chocolate, waffle) and have that really familiar Rice Krispies texture.
There is still protein present, but it is dialed down to 12g protein per bar with only 2g net carbs.
Best of all, they do not taste like protein bars and most people probably wouldn't be able to tell they are a health food product.
You can't go wrong with any of the flavors, but our favorites are cinnamon roll and waffle.
Looking for other keto friendly breakfast options? Check out our posts on…
Thanh
Thanh has a keen interest in diet and holistic health. To that end, he has earned a B.S. in Biology and a M.S. in Biochemistry and Molecular Biology. But above all, his interest lies in food. Yummy, yummy food... which he studies all day, every day.
Related posts
Howdy!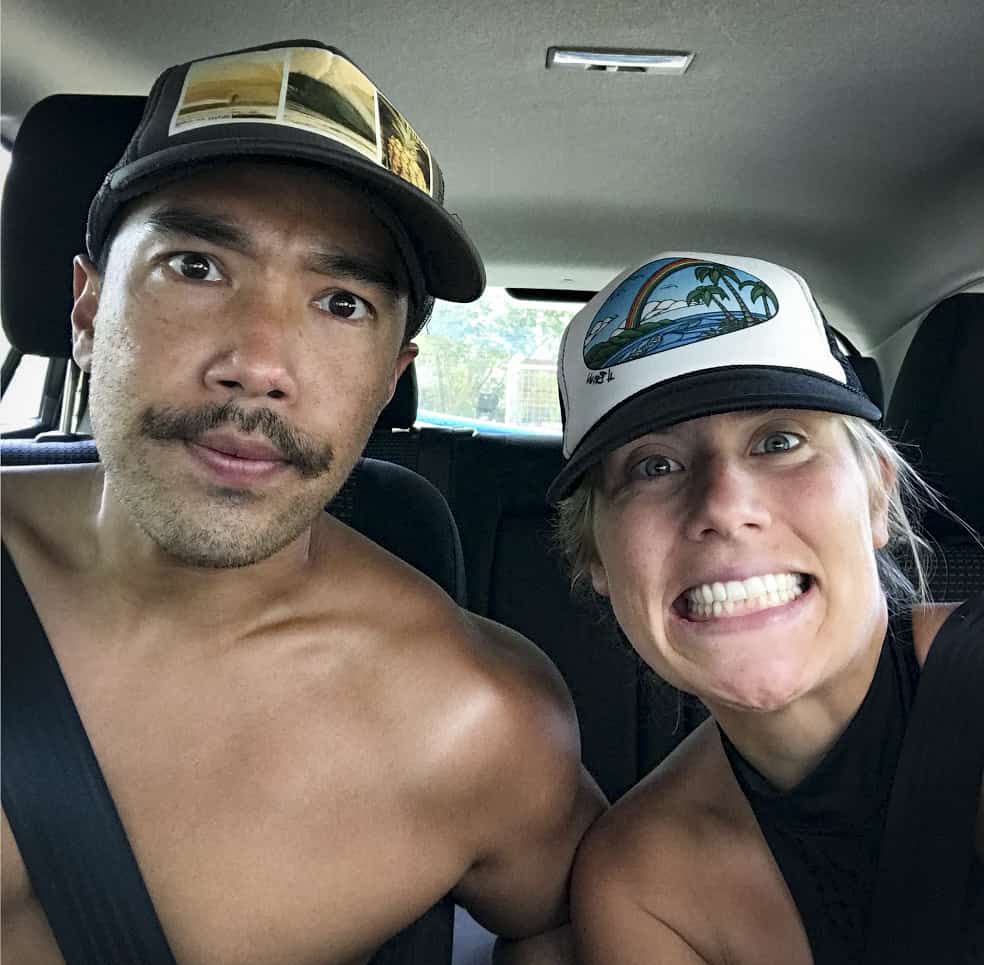 Sonja & Thanh: foodies at heart, globetrotters and avid discoverers of keto, low carb and organic products. Based out of Austin, Texas, we scour the world for food options that fit our healthy, active lifestyles.
Learn more
Subscribe to get the Latest