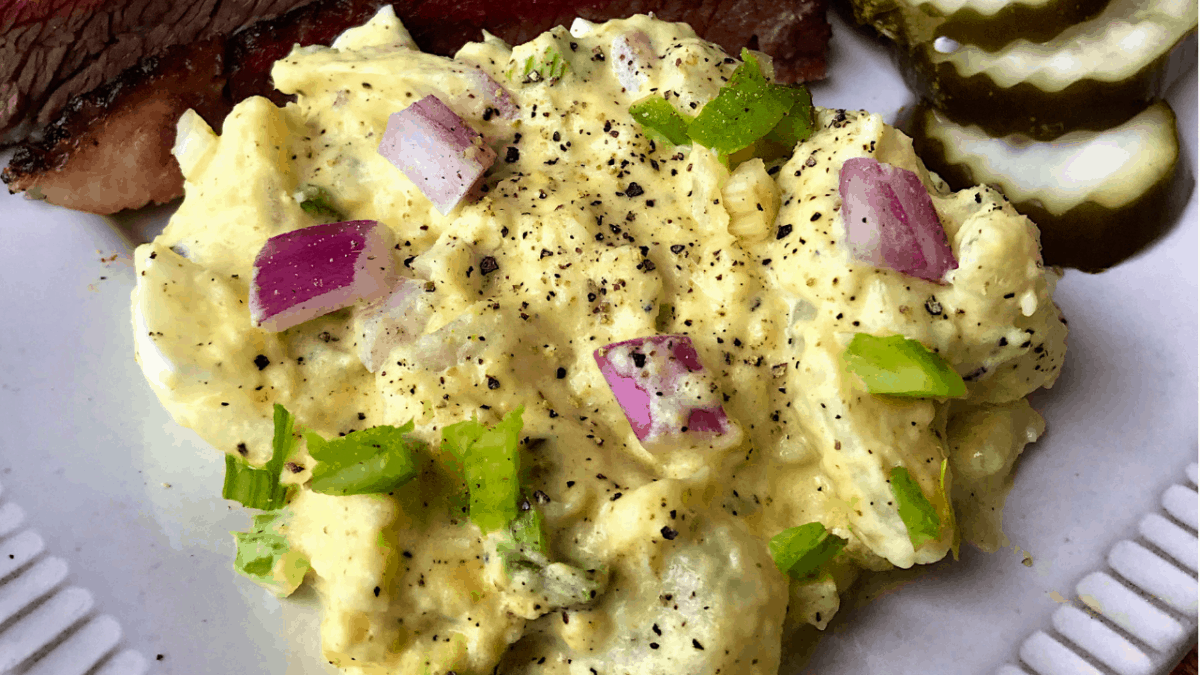 Keto "Potato" Salad with Turnip (Low Carb Substitute)!
Thanh, April 14, 2019
0
3 min

read
That classic, picnic-style potato salad is the perfect side dish for almost any occasion. And honestly, if it weren't for those pesky potatoes, it would be pretty low carb and keto-friendly dish. That's where we turn to the oft-overlooked turnip and made a turnip low carb potato salad!
And let's just be honest we are soooo over cauliflower (no matter what you do, it takes pounds of cheese to mask that taste!) 😀
Turnips, really?
Yes, those turnips. So, why are turnips a good alternative for potatoes?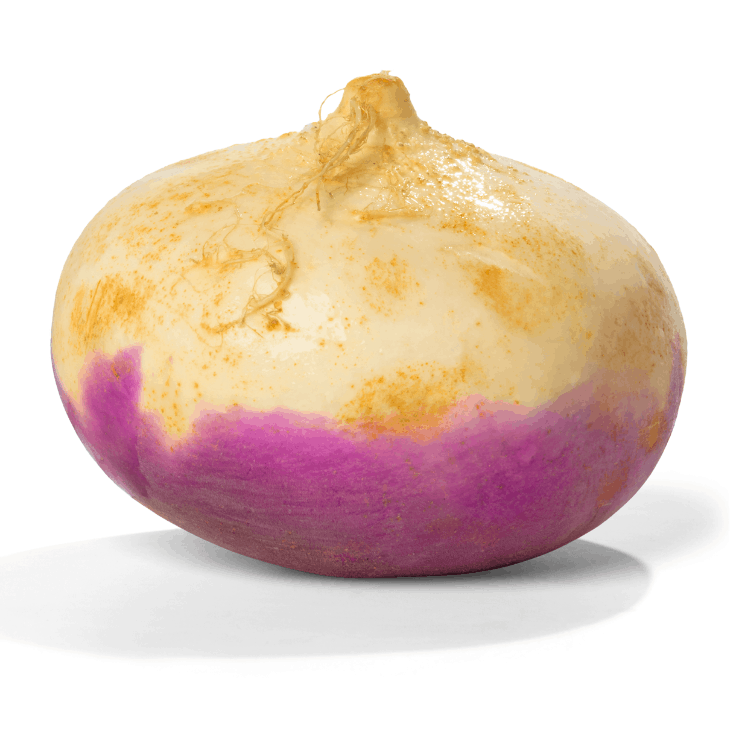 Turnip Low Carb Substitute
Per 100g, potatoes have 18g net carbs vs. only 3g net carbs for turnips according to the USDA. That's around 83% less carbohydrate content for turnips! If we can find a way to prepare turnips to taste like potatoes, we could be on to something.
Even better, turnips are more nutrient-dense than potatoes.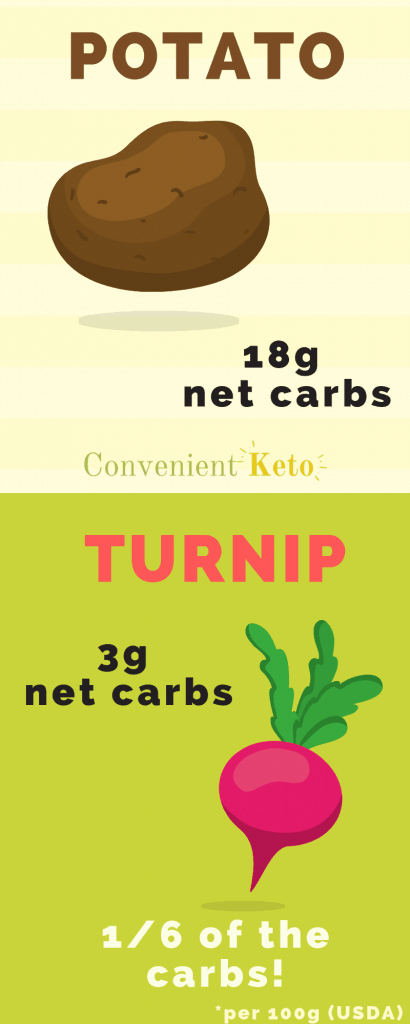 Taste
Turnips tend to have a bitter taste when raw (but who even eats potatoes raw?!) and sweeter once cooked. So by first boiling the turnips you neutralize the bitter flavor and bring out a deliciously sweet counterpart.
And honestly, the texture and taste are strikingly similar to potato! It makes me sad thinking I've been settling substituting my potatoes for cauliflower when turnips have been there all along!
Note: We have read that older turnips can be bitter compared to younger turnips.  We haven't experienced this yet. We buy all our turnips in the grocery store and honestly have no idea old from young and every single batch of turnips we have used (once cooked) has turned out delicious!
How to Substitute 
Really there's no limit to where you can sub out potatoes for turnips. Casseroles, stews, curries, you name it! Since turnips are sweeter once cooked, they are especially delicious paired with salty and spicy dishes so perfect for your favorite beef stew, cheesy casseroles, or Thai and Indian curries! NOTE: Usually takes 30 or so minutes to get them nice and soft!
But for this recipe, we are opting to show you our favorite turnip low carb recipe which is a keto potato salad!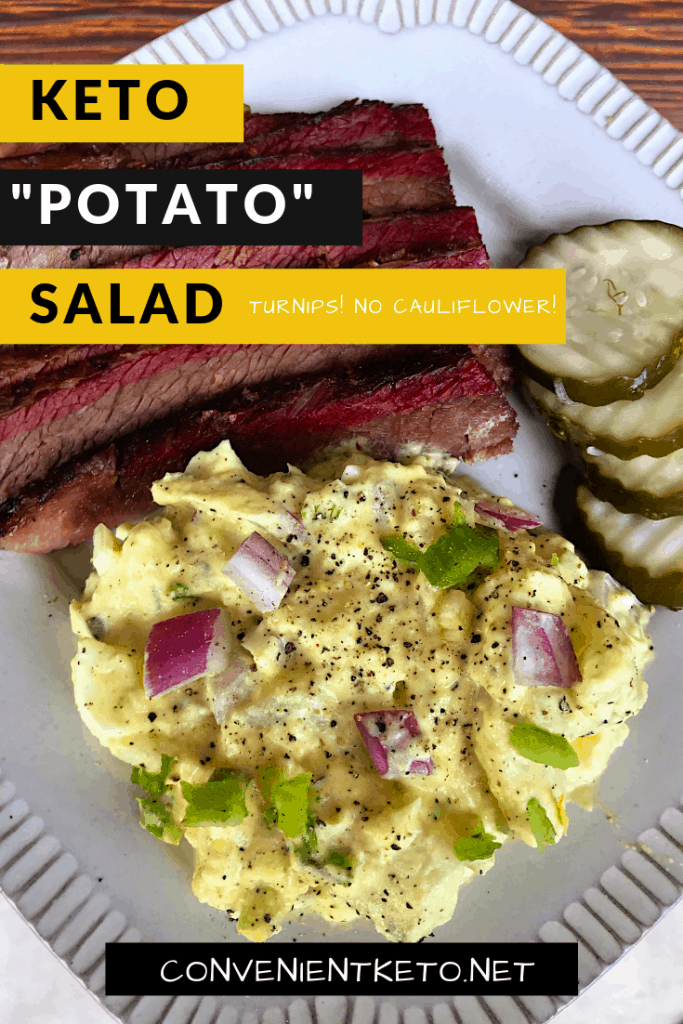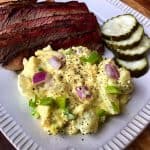 Print Recipe
Keto "Potato" Salad
This is the best keto "potato" salad you will ever have and it doesn't use cauliflower (Thank Goodness!). We substitute turnips for potatoes and you wouldn't even know it's no potatoes!
Keyword:
keto potato salad
Ingredients
4

Turnips (cubed)

(usually each turnip is equal to about 1/2 cup cubed)

1-2

cups

Sir Kensington Avocado Oil Mayonnaise

(more or less depending on taste)

1/3

cup

Pickles (Diced)

(more if you love pickles)

3

Hardboiled Eggs (Chopped)

1/3

cup

Red Onion (Diced)

(you can always add more)

1/3

cup

Celery (Diced)

(you can always add more)

3

Tablespoon

Yellow Mustard

1

Tablespoon

Apple Cider Vinegar

1/2

Tablespon

Pepper

Salt to Taste
Instructions
Turnips
Boil water with a dash of salt.

While water is boiling peel turnips, cut off ends, and then cut the remaining part of turnip into cubes.

Once water is boiling add the cubed turnips into boiling water. Boil turnips for 30 minutes (you want them soft).

Once turnips are soft (you could mush them with a fork if you wanted) let them sit in a strainer for 5 minutes to cool and drain out any excess water.
Mayo Mixture
While turnips are cooking mix all other ingredients together in a bowl. Once turnips are cooled add them to the mixture. Let sit in fridge for an hour before serving.
Check out a few of our other recipes here!
Thanh
Thanh has a keen interest in diet and holistic health. To that end, he has earned a B.S. in Biology and a M.S. in Biochemistry and Molecular Biology. But above all, his interest lies in food. Yummy, yummy food... which he studies all day, every day.
Related posts
Howdy!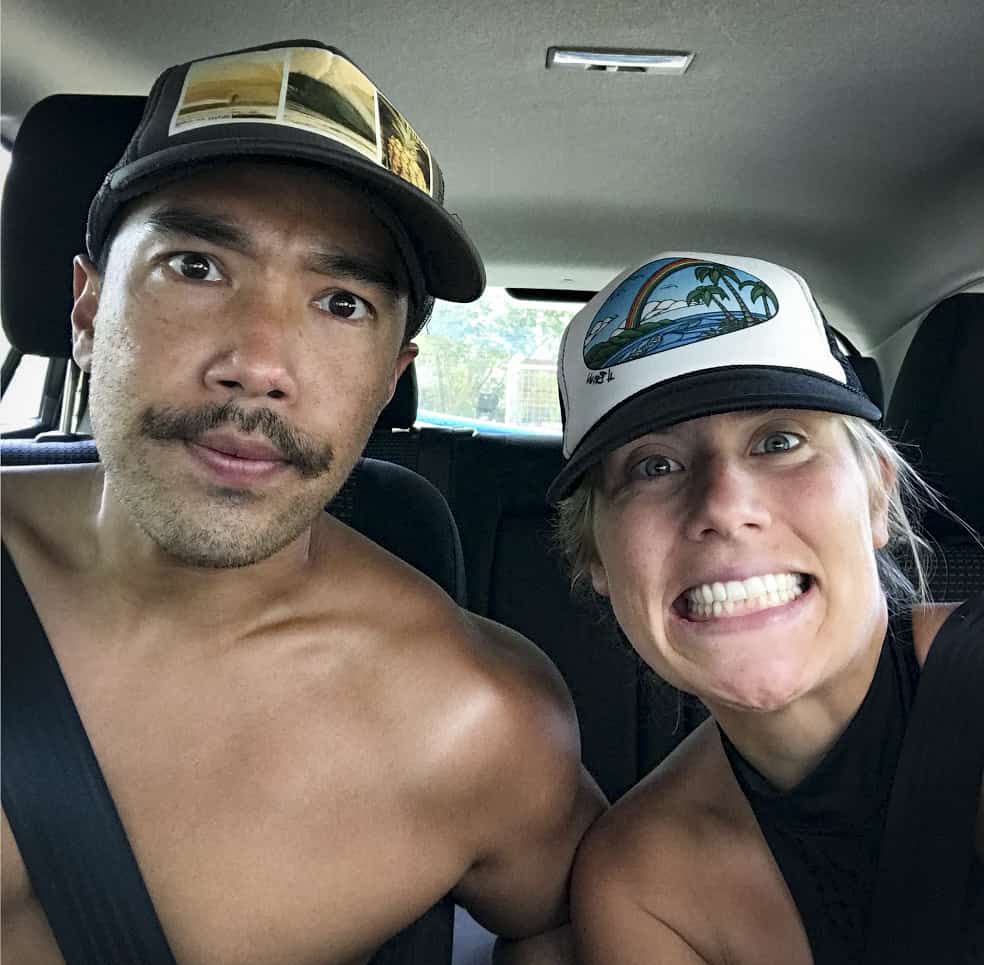 Sonja & Thanh: foodies at heart, globetrotters and avid discoverers of keto, low carb and organic products. Based out of Austin, Texas, we scour the world for food options that fit our healthy, active lifestyles.
Learn more
Subscribe to get the Latest