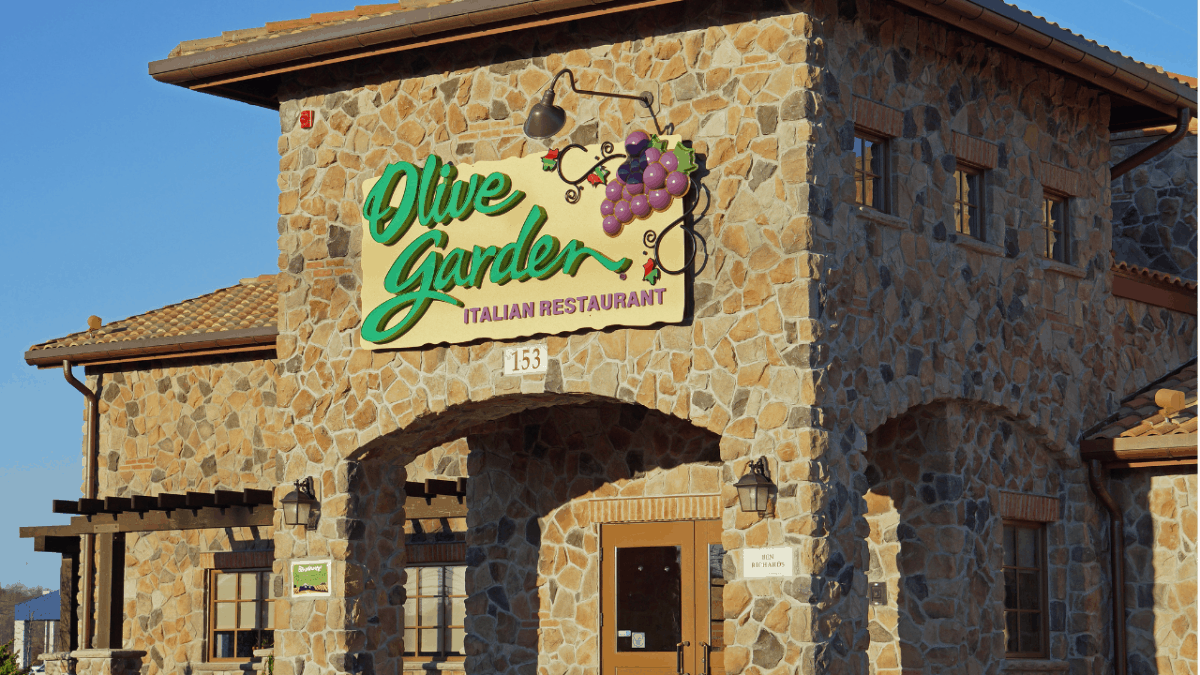 Quick, what is the first menu item you think of when you think of Olive Garden? Odds are it's going to be either the bottomless breadsticks or the never-ending pasta bowl. As you can probably guess, those definitely aren't the low carb Olive Garden menu items. However, there are some keto Olive Garden options (and they don't suck).
Let's take a look at our options!
Now, you can argue all day about whether or not Olive Garden is real Italian food or not (it's not, but that's okay).
The Pasta Problem
You guessed it. Pasta is prohibited. All of the pasta options are starchy and high in carbs, which are not keto-friendly traits. There's just no way around that. Still, we can look for some potential substitutes to fill you up.
By the way, in some markets, Olive Garden offers zoodles (zucchini noodles). Just be sure to request zucchini noodles only and not a mix of spaghetti and zucchini. If you're going with a zucchini noodle, try pairing it with a richer sauce like alfredo sauce.
Entrees: Your Bread and Butter
The below entries add a good amount of protein, fat and flavor, so you should build your meal around these. These will add some real substance to your meal.
Chicken Piccata (9g net carbs)
Chicken Margherita (8g net carbs)
Herb Grilled Salmon (4g net carbs)
Salmon Piccata (8g net carbs)
Stuffed Chicken Marsala (no mashed potatoes) (14g net carbs – really savory– we split this)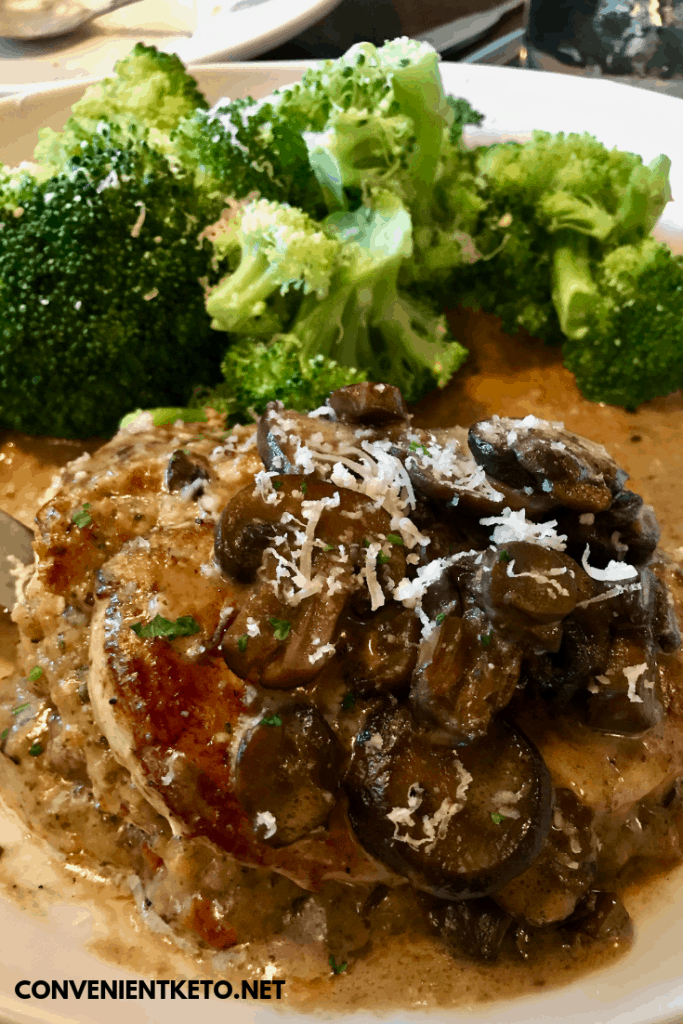 ---
Keto Olive Garden Salad?
You'd think with how addictive the salad is that the dressing would be loaded with sugar. In reality, it's not. In fact, the dressing only accounts for 2g net carbs. So, if you ask for no croutons, the house salad comes out to only 5g net carbs per serving!
No Soup For You
If you stick to one bowl of soup, you might be able to get away with it. The problem is that with the bottomless soups, if you get more than one helping, those carbs add up quickly.
This is especially true when the Olive Garden soups start at 13g net carbs per serving. Because of this, we recommend getting the salad instead and simply avoiding the soup.
But here are some of the numbers for the soups with the fewest carbs, for your edification:
Minestrone – 13g net carbs
Zuppa Toscana – 13g net carbs
Pasta e Fagioli – 13g net carbs
Low Carb Olive Garden Sauces
Alfredo Sauce is the go-to sauce option at Olive garden at only 5g net carbs for a Dipping Boat (11g net carbs for a large). This is really the only pasta sauce that's low enough in carb content to be keto friendly (in an amount that you'd actually eat).
Another potential candidate is the Creamy Pesto Sauce at 9g net carbs per serving.
Pro-Tip: Here's one of our favorite hacks. Order an Alfredo dipping boat and swap out your starchy side that comes with the entree with broccoli. Then, dip that broccoli in the Alfredo sauce. It's AMAZING.
Sides
Steamed Broccoli (3g net carbs)
Parmesan Crusted Zucchini (5g net carbs)
Besides the broccoli, the zucchini is actually one of the lowest carb options on the menu. You can swap either of these in for any starchy side or order as an appetizer.
---
A Sample Keto Olive Garden Meal vs Regular
Now, let's compare a typical order versus a more low carb Olive Garden order using what we know above.
The challenge is: Can we order a multi-course dinner at Olive Garden and stay under 20g net carbs?
Low Carb Example Order
Order a small boat of Alfredo sauce and a side of broccoli as an appetizer (5g net carbs)
Choose a house salad without croutons (5g net carbs)
Pick a low carb entree like Chicken Margherita (8g net carbs)
Total Example Low Carb Olive Garden Order: 18g net carbs
Regular Example Order
A single breadstick = 25g net carbs
A serving of salad (with croutons) = 11g net carbs
Chicken Alfredo (the most popular Olive Garden dish) = 91 net carbs
Total Example Regular Olive Garden Order = 137 net carbs
As you can see, the discrepancy is staggering! We tried to choose a pretty typical meal to keep it fair. And honestly, that doesn't even include wine or dessert (or even more than one breadstick–you know how hard that is!). You could easily hit the 200-300+ carb range with a normal Olive Garden order.
---
Our Take
We've had that exact example keto meal before and it is definitely satiating. The broccoli with alfredo sauce really is the key because it is filling and also adds that satisfying, rich flavor. And at around 18g or so net carb, that meal can realistically fit into most peoples' macros for the day.
We've shown that there are some Olive Garden keto options that actually resemble a real meal. That means you can add this to your list of potential sit-down restaurants you can eat at on a low carb diet. Yes, you can keep it keto in the land of unlimited breadsticks!
That's it! Have any special Olive Garden order hacks? Let us know in the comments!
Buon appetito!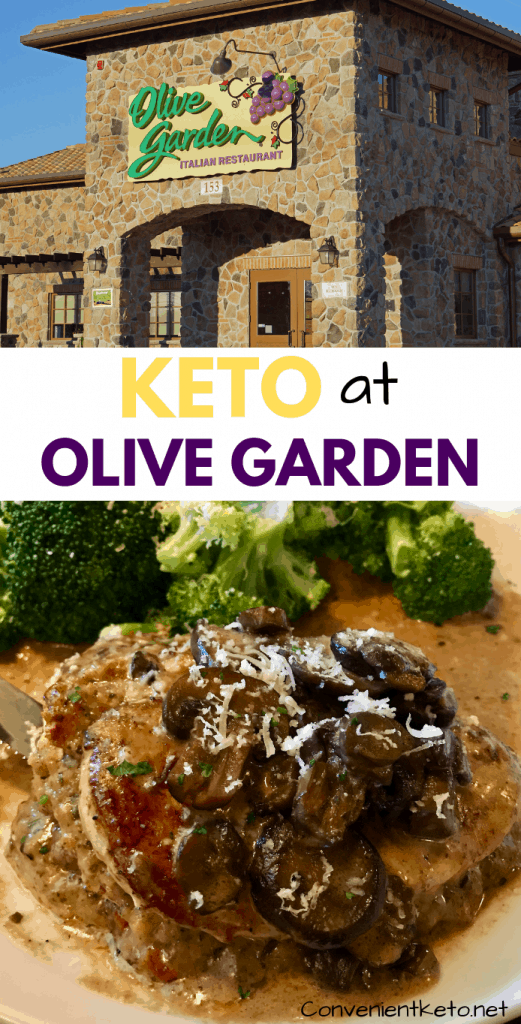 Source: Olive Garden Nutrition
See more of our Keto Restaurant Guides
Thanh
Thanh has a keen interest in diet and holistic health. To that end, he has earned a B.S. in Biology and a M.S. in Biochemistry and Molecular Biology. But above all, his interest lies in food. Yummy, yummy food... which he studies all day, every day.
Related posts
Howdy!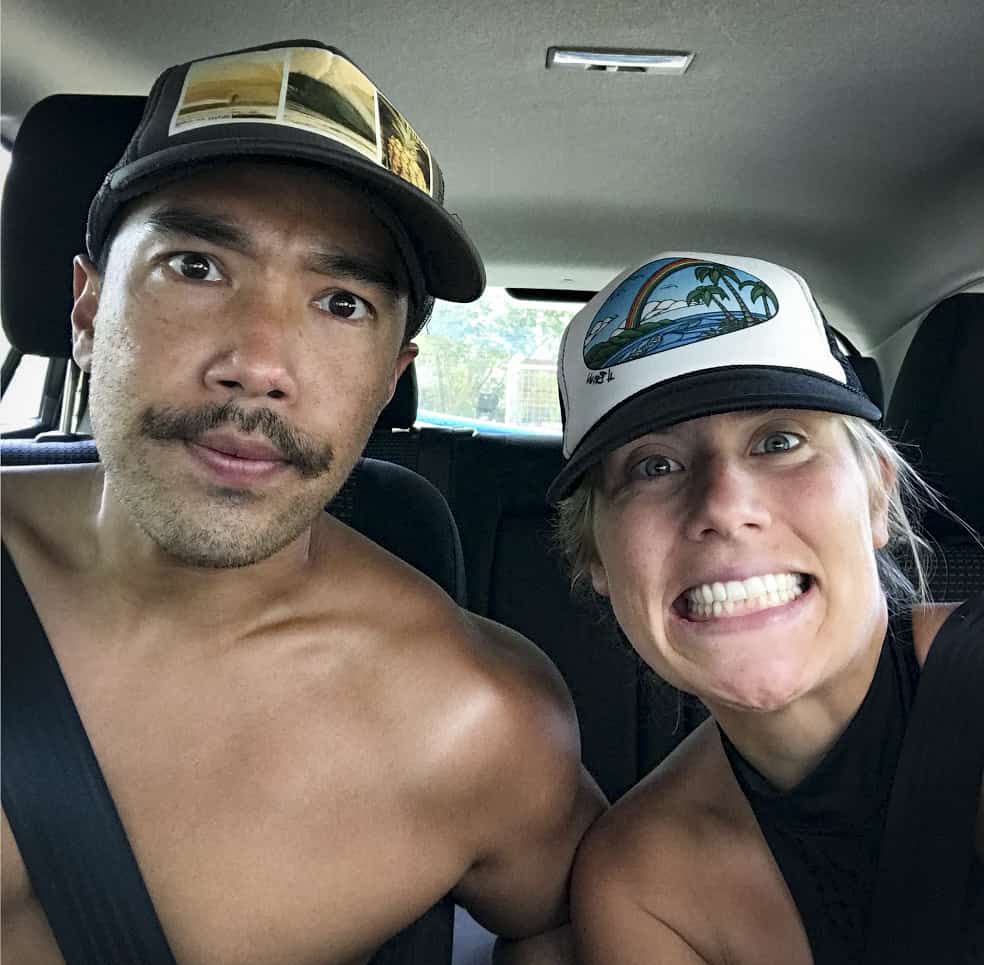 Sonja & Thanh: foodies at heart, globetrotters and avid discoverers of keto, low carb and organic products. Based out of Austin, Texas, we scour the world for food options that fit our healthy, active lifestyles.
Learn more
Subscribe to get the Latest