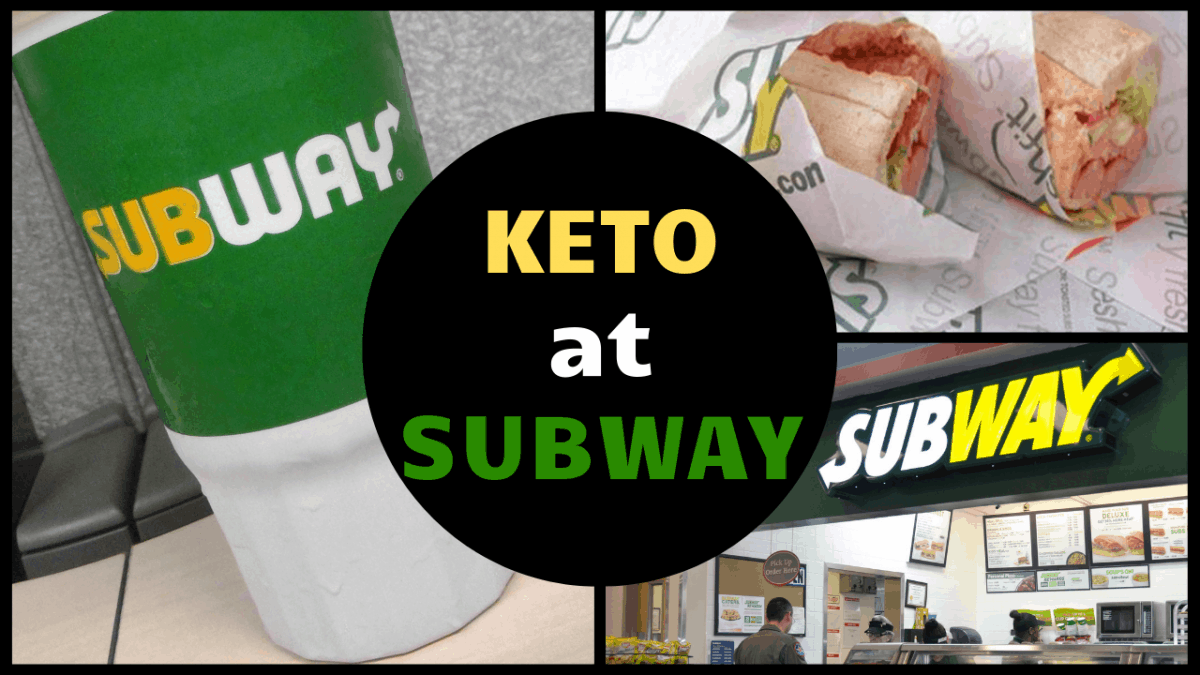 Yes, Subway is known for their sub sandwiches. And, yes, there use bread and carbs in almost everything they offer. But you can find a Subway restaurant almost anywhere you go. In fact, Subway is the largest food franchise in the world. So if you can find some go-to low carb Subway options, it can be a lifesaver when traveling. Here's our ketogenic Subway ordering guide!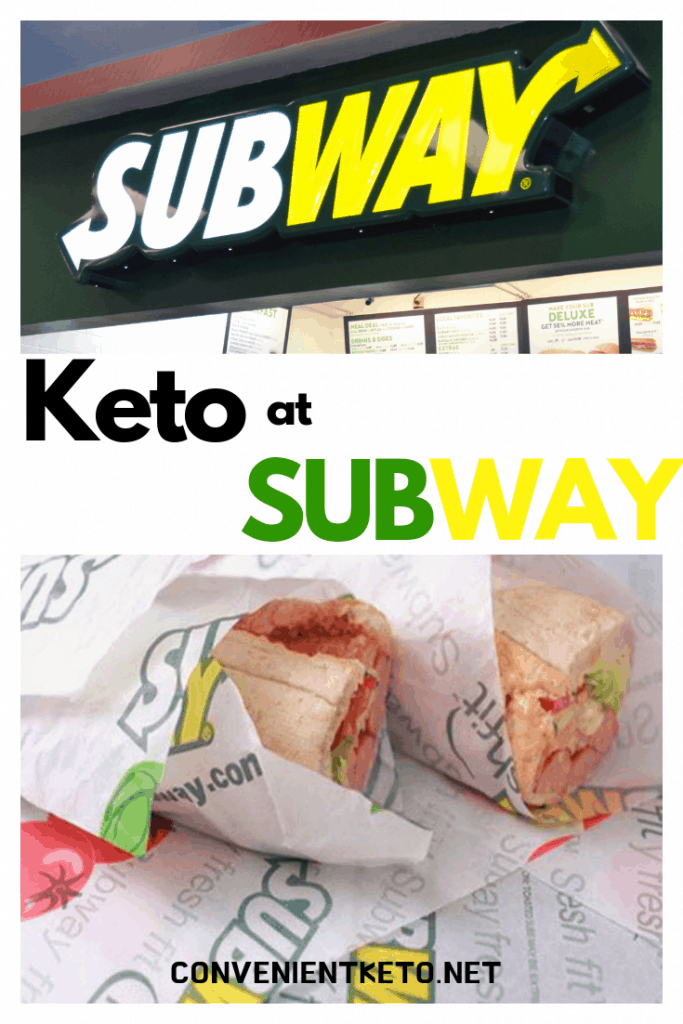 Ketogenic Subway Options
How to eat ketogenic Subway? Answer: Mainly Salad
Let's get that out of the way. There's no magical Subway low carb flatbread. Even though the flatbread is flat, it has essentially the same amount of carbs as a normal submarine bread!
Are Subway wraps low carb though? Those are even flatter than flatbread, right?! Nope. They are also in the 30g net carb range like their carbacious counterparts.
Salad can be tricky too because it is supposedly "healthy". However, the best keto salad options are usually the tastiest and savory due to the ability to pile on the fat!
This table lists your best low carb Subway salad options, sortable by net carbs.
What's the best low carb Subway salad?
Our pick is the Subway Chicken Bacon Ranch Salad (keto-friendly and tasty). Almost like a wedge salad, the bacon and ranch combo is one of the safest bets at any restaurant, and it is no exception here. It's a great combo of ample fat and protein with low net carbs to get you satiated.
Meaty Add-ons to salads
Pepperoni – 0g net carbs
Bacon – 1g net carbs (from sugar)
Toppings
Jalapenos – 0g net carbs
Banana Peppers – 0g net carbs
Green Olives – 0g net carbs
Black Olives – 1g net carb
Pickles – 1g net carb
Cucumbers – 1g net carb
Green Peppers – 1g net carb
Spinach – 1g net carb
Red Onions – 1g net carb
Tomatoes – 2g net carbs
Low Carb Subway Salad Dressings & Sauces
Oil – 0g net carbs
Mayo – 1g net carb
Deli Brown Mustard – 1g net carb
Buffalo Sauce – 1g net carb
Chipotle Southwest Sauce – 2g net carbs
Ranch Dressing – 2g net carbs
House Sandwich Sauce – 3g net carbs
Garlic Aioli – 3g net carbs

Turn any of your favorite sandwiches into a salad
There isn't a convenient Subway lettuce wrap option like at some other low carb fast food places (see: Keto at Jimmy Johns for that). However, you can turn any of their subs into Subway salads.
Did all the above sandwich names sound eerily familiar? That's because they are the sandwiches just without the bread, with the ingredients on top of lettuce.
Keep that in mind the list above doesn't include seasonal and regional offerings that you may come across, so feel free to ask to for any sandwich as a salad!
Keto Subway Breakfast Options
All the breakfast sandwich options are pretty low carb if you simply nix the flatbread. Most of the breakfast flatbreads are variations on egg, cheese and some meats. All of those are pretty safe to eat on keto and as we mentioned previously, the flatbread is the biggest offender here.
Pro-Tip: Just order the breakfast sandwich normally and don't eat the flatbread. That way, you don't have to awkwardly explain how to toast meat and cheese. The cheese shouldn't be melted into the bread, so it's actually pretty easy to just eat around the flatbread.
Here's a list of the ketogenic Subway Breakfast Sandwich options (hold the flatbread).
That's it!
Still hungry? Even more keto restaurant guides: Keto Restaurants
Source: Subway Nutrition
Thanh
Thanh has a keen interest in diet and holistic health. To that end, he has earned a B.S. in Biology and a M.S. in Biochemistry and Molecular Biology. But above all, his interest lies in food. Yummy, yummy food... which he studies all day, every day.
Related posts
Howdy!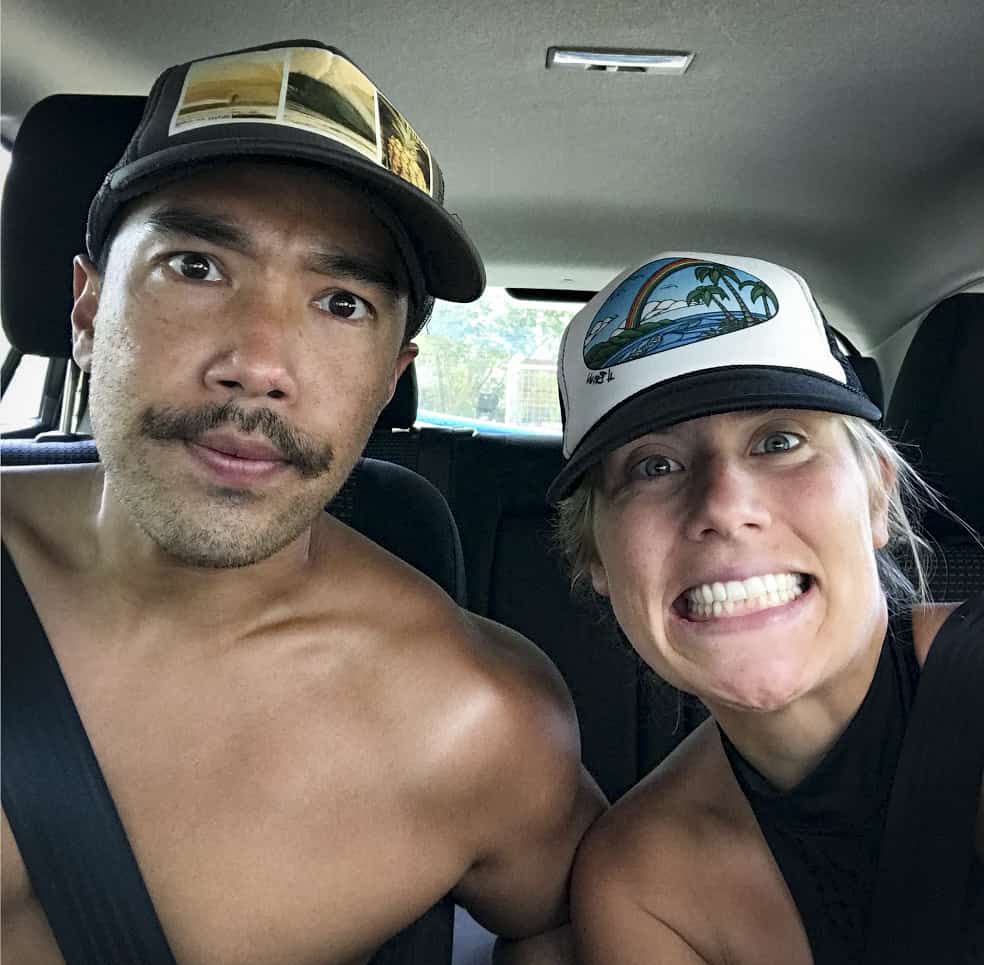 Sonja & Thanh: foodies at heart, globetrotters and avid discoverers of keto, low carb and organic products. Based out of Austin, Texas, we scour the world for food options that fit our healthy, active lifestyles.
Learn more
Subscribe to get the Latest